Details

Written by Lauren Hugh

Lauren Hugh

Published: 26 February 2021

26 February 2021

Hits: 145

145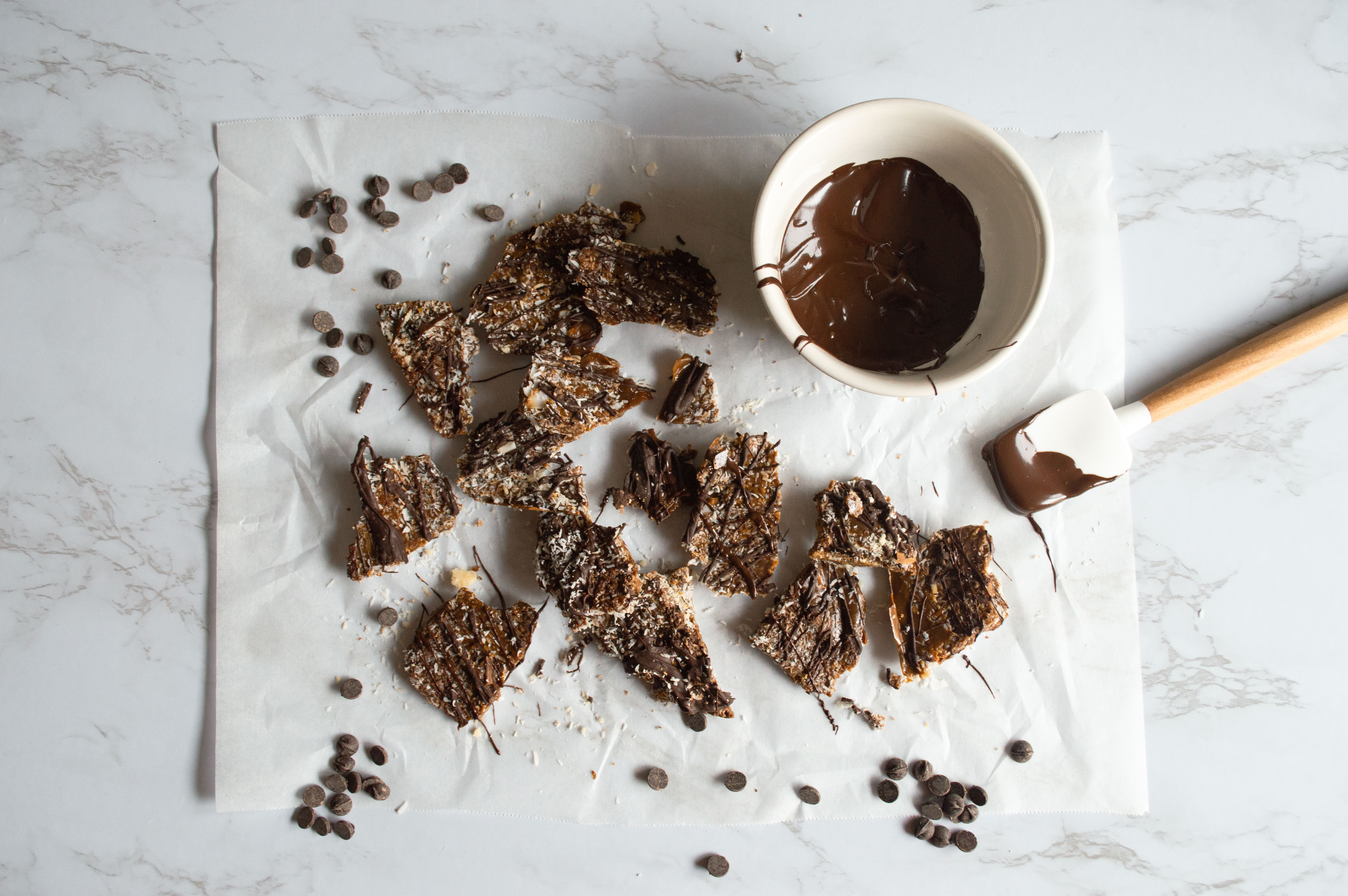 Samoas Vegan Toffee Recipe
Ingredients:
- 1 1/2 cups unsweetened shredded coconut
- 1 cup coconut sugar
- 3/4 cup canned full-fat coconut cream (you can scrape this off the top of a can of coconut milk but only use the cream, not the water part)
- 1/4 tsp. fine sea salt
- 1 tsp. vanilla extract 
- 1 cup Lily's dark chocolate baking chips (or your vegan chocolate chip of choice)
As an Amazon associate, I earn from qualifying purchases.
Instructions:


1.) Preheat your oven to 350 degrees Fahrenheit.
2. ) If your coconut is not already toasted, spread it evenly on a baking sheet (I recommend using one with sides) lined with parchment paper. Bake for 5 minutes, stir coconut, and bake another 2 minutes until golden brown.
3.) In a small saucepan, mix coconut sugar and coconut cream over medium heat. Stir continuously until the mixture reaches a boil. Once it reaches a boil, add fine sea salt and vanilla extract, stir. Keeping a close eye, stir the mixture for 5-7 minutes as it boils.
4.) Pour your mixture over your toasted coconut that is on your baking sheet, spread your toffee mixture quickly before it hardens. Let it cool.
5.) Melt your chocolate chips. To do this is melt for 30 seconds, stir, do another 30 seconds, and then microwave at 10 second increments to insure that I don't burn my chocolate.
6.) Once your toffee has hardened/cooled, use a small spoon to drizzle your chocolate diagonally across your toffee slab.
7.) Allow your chocolate to harden (to quicken this process, you can toss your tray in the refrigerator). 
8.) Once your chocolate has hardened on your toffee, break into pieces!
*This is also really great broken into tiny pieces and sprinkled on top of some vegan vanilla ice cream!
happy eating!


Lauren
Details

Written by Lauren Hugh

Lauren Hugh

Published: 19 February 2021

19 February 2021

Hits: 143

143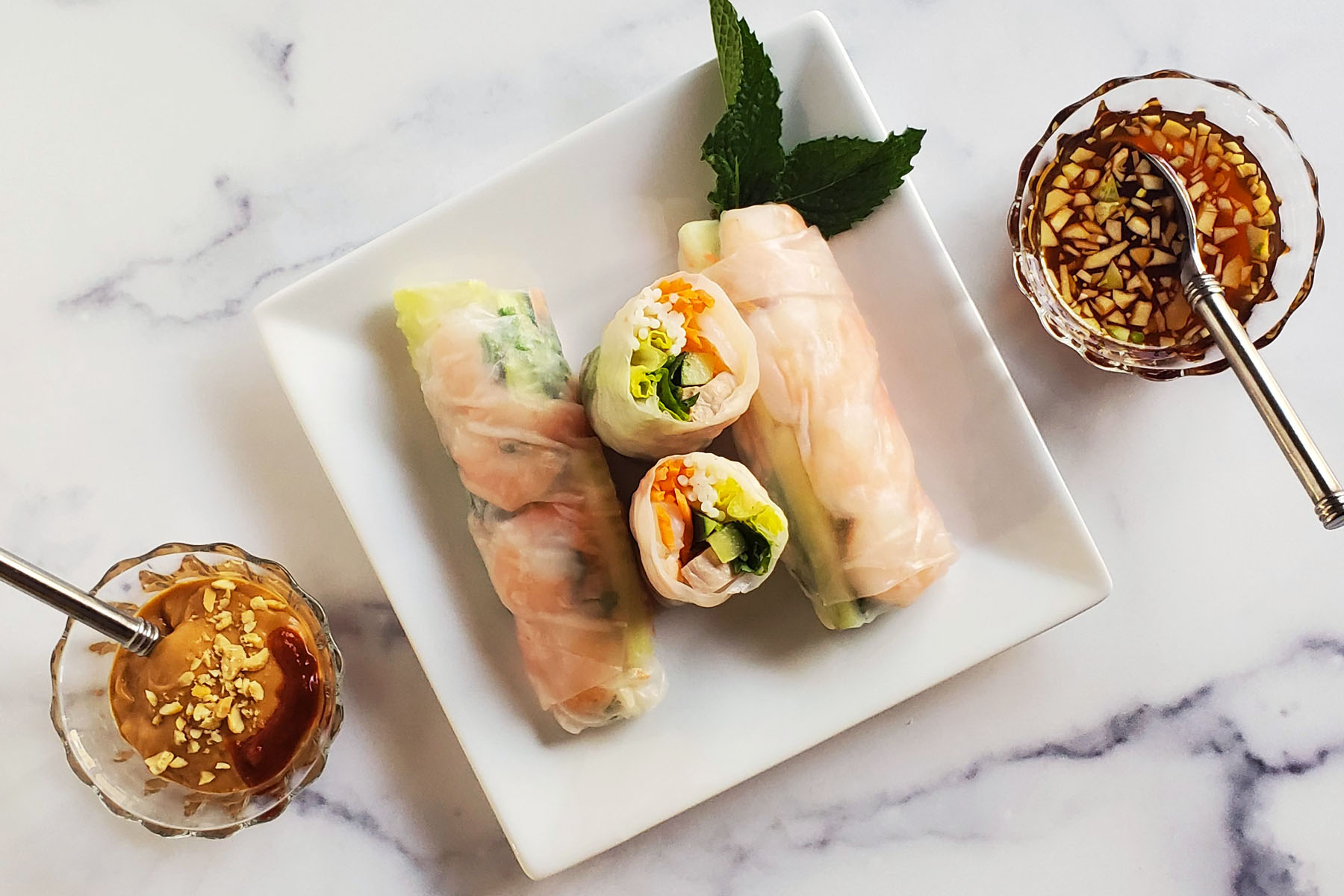 Read a more in depth blog post on Vietnamese Fresh Spring Rolls HERE.
Details

Written by Lauren Hugh

Lauren Hugh

Published: 13 February 2021

13 February 2021

Hits: 147

147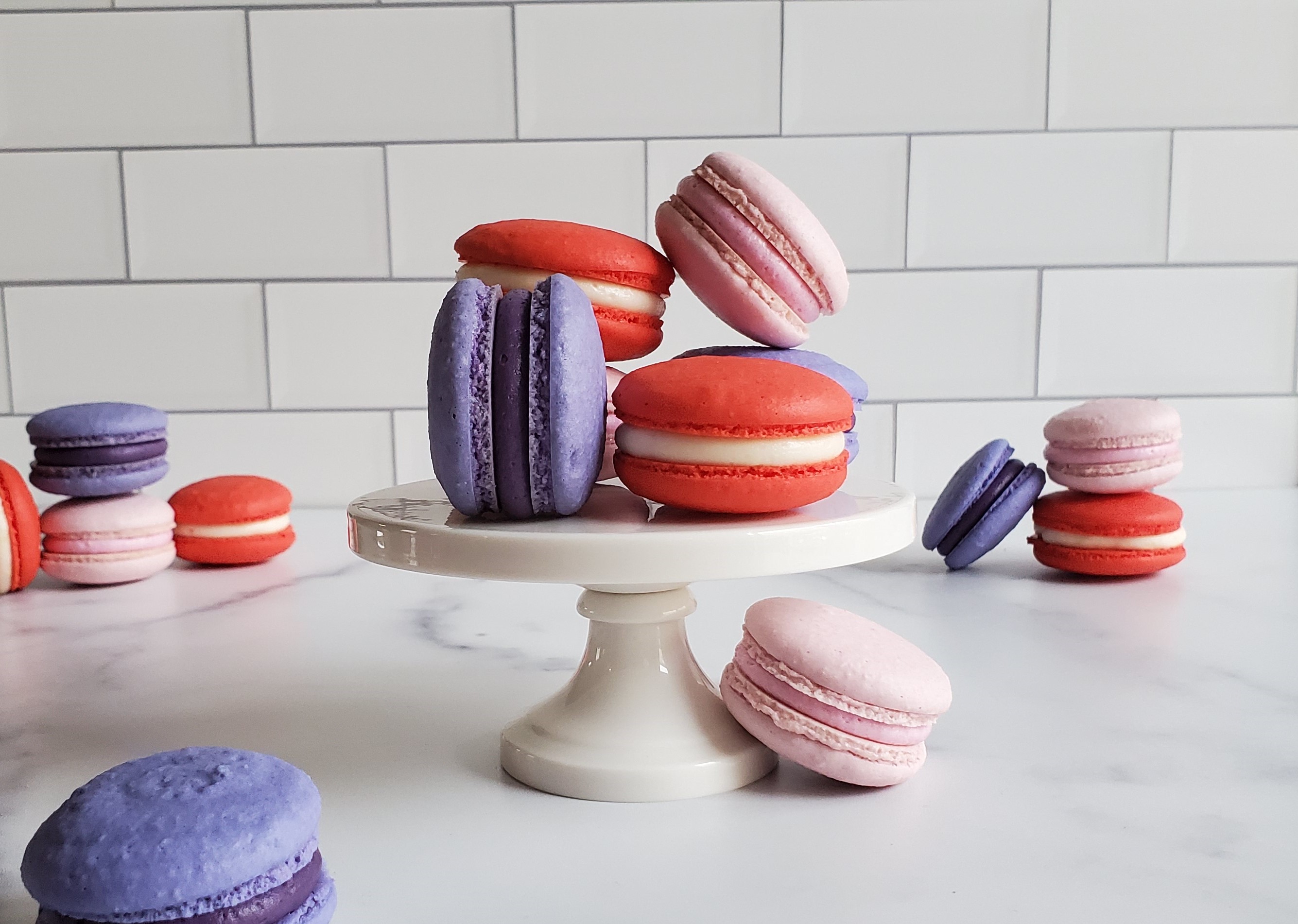 Read my more in depth blog post on the process of macrons here!
Details

Written by Lauren Hugh

Lauren Hugh

Published: 12 February 2021

12 February 2021

Hits: 137

137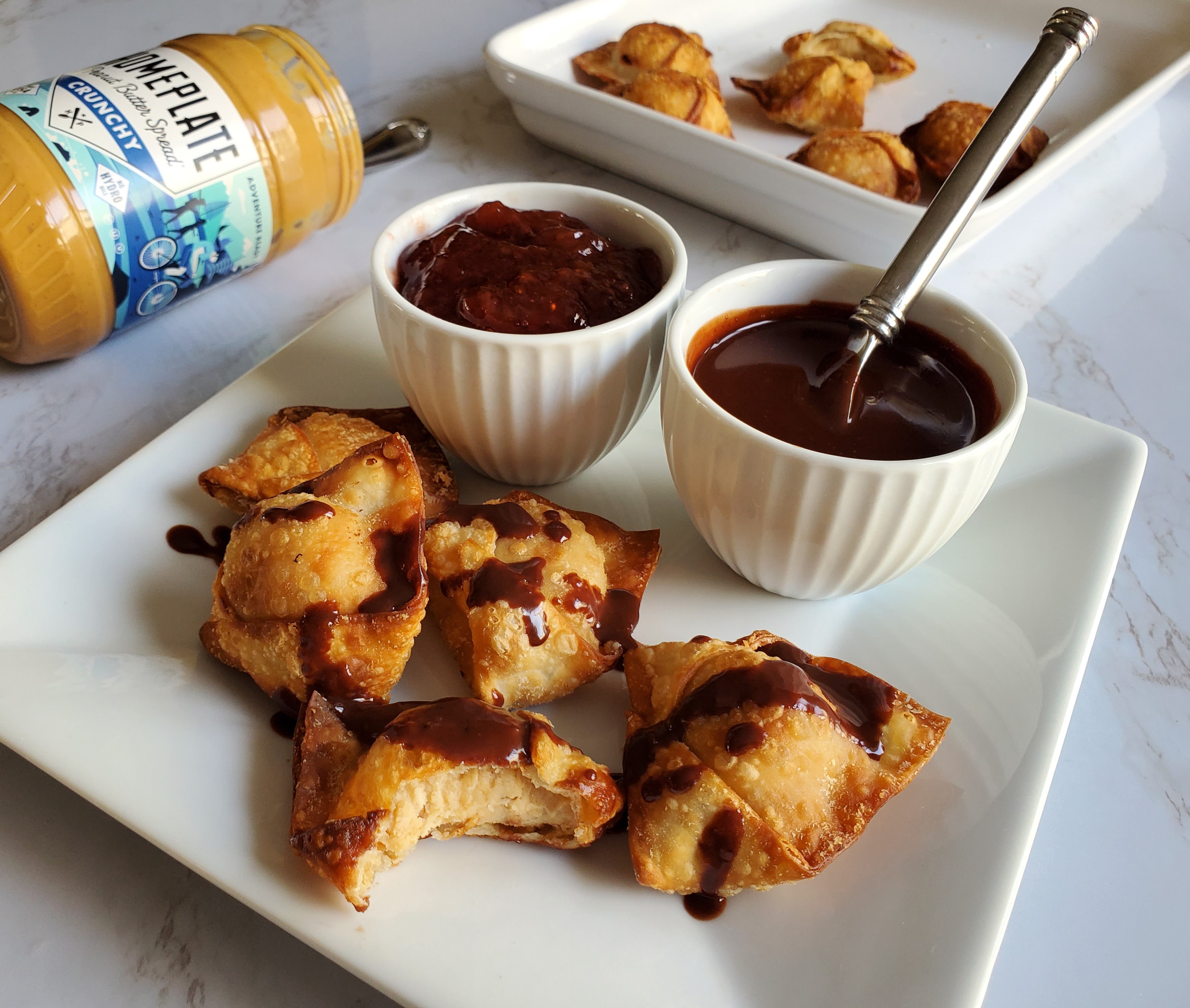 Details

Written by Lauren Hugh

Lauren Hugh

Published: 04 February 2021

04 February 2021

Hits: 152

152