If you have a vegetable garden or you've been to your local market lately, then you're probably aware that tomatoes are at their peak right now. Which is precisely why I figured today is the perfect day to share my beloved Bruschetta recipe with you all!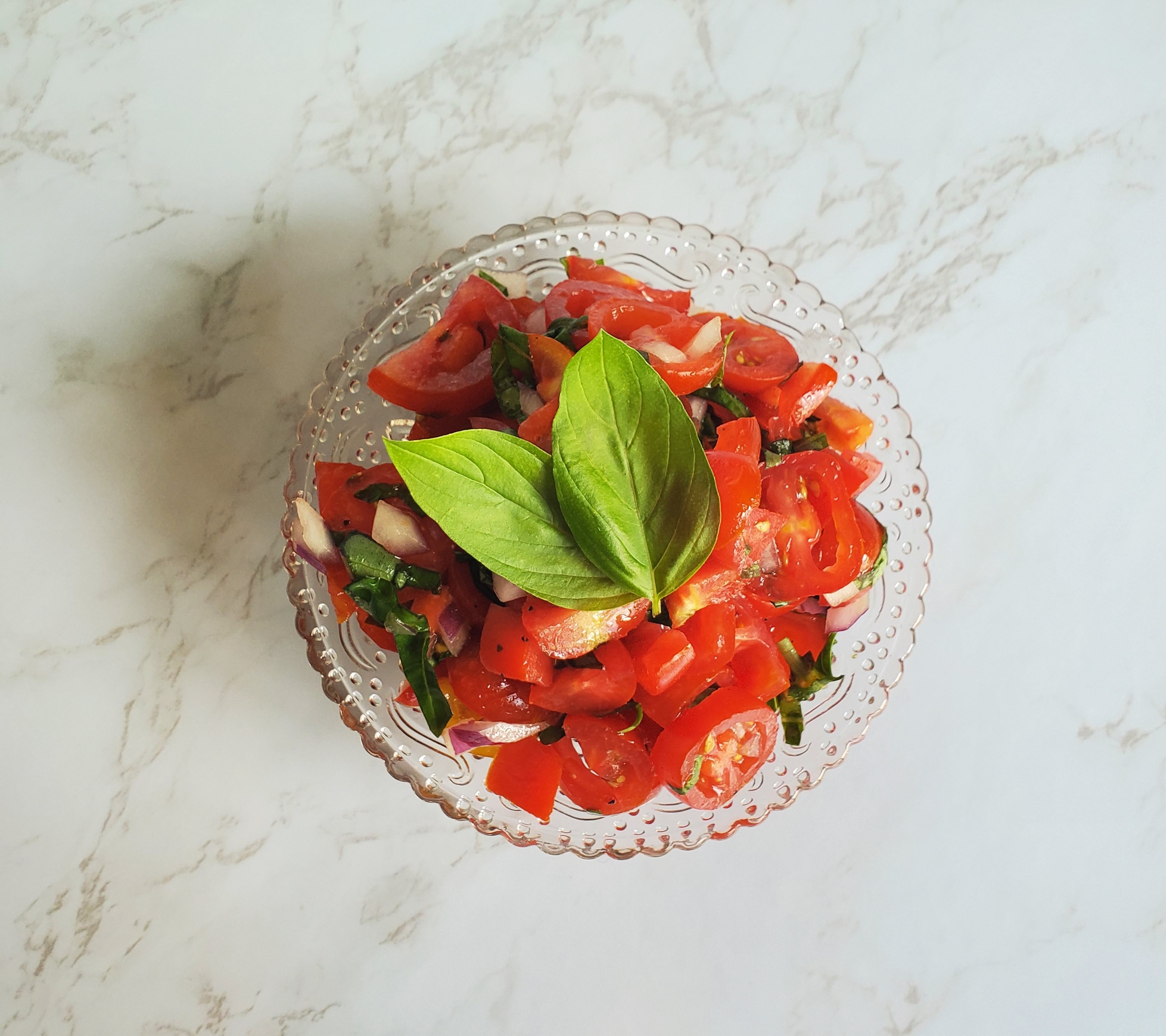 You wouldn't know it now, but I had a rough time with tomatoes growing up. I really hated them. It was something about the texture, the way they were slimy with the seeds inside. Basically, until I was about 10 years old, if something had a tomato on it, I wouldn't eat it. I couldn't really tell you how I got over it. I'm sure my taste buds changed, because around the same time I also began to love cilantro when previously, I thought it tasted like soap. Now I eat tomatoes like they're candy and one thing I love to always have on hand is some Bruschetta. It seems like lately I make it every week and we're buying that giant container of tomatoes from Costco specifically, grape tomatoes, which is what I use in this recipe. However, if you don't have a Costco membership, you can still make Bruschetta with any type of tomato. Some I would recommend are Roma, Cherry and Heirloom.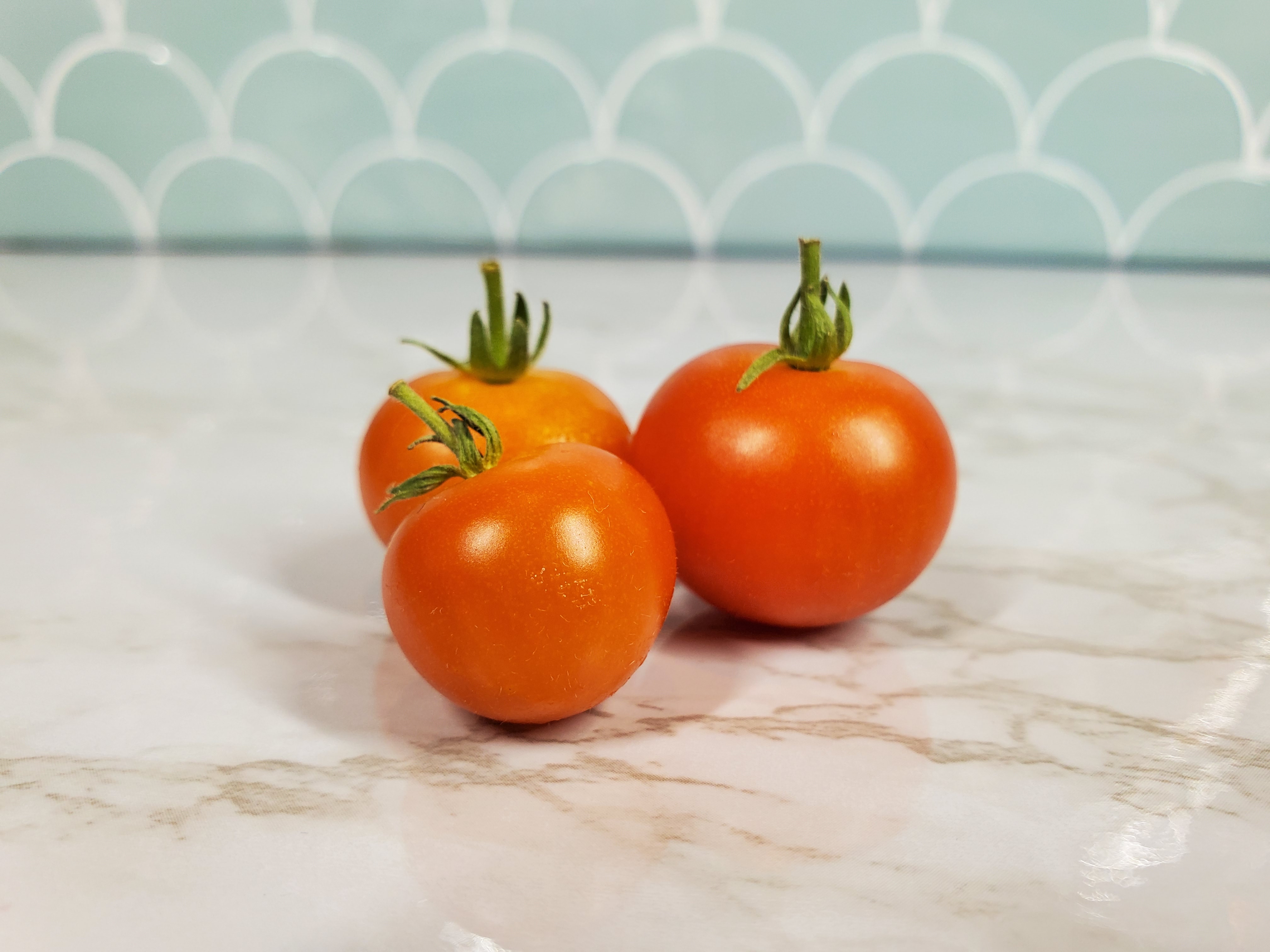 Bruschetta not only has the perfect flavor profile for the transition from summer to fall. But it is also extremely versatile. Now of course, Bruschetta is generally a delicious tomato mixture scooped a top a piece of crostini. However, when I'm speaking about the versatility of the dish, I am mainly speaking to the tomato mixture part of it. My Bruschetta is extremely easy to make. It includes, grape tomatoes, red onion, fresh basil, fresh garlic, sea salt, fresh ground pepper, olive oil and balsamic vinegar. Traditionally you put it on some crostini or a cracker, but I take it even further. One really simple meal I love to make with it is, sourdough toast with a smashed avocado, Everything Seasoning and topping it off with Bruschetta and an egg. You could even just scramble up some eggs (maybe with a little cheese) and again, top with bruschetta. Bruschetta is also a great addition to pretty much any salad (but particularly great with Arugula), or sometimes I eat my bruschetta as my side salad. I also highly recommend putting it in a mozzarella grilled cheese.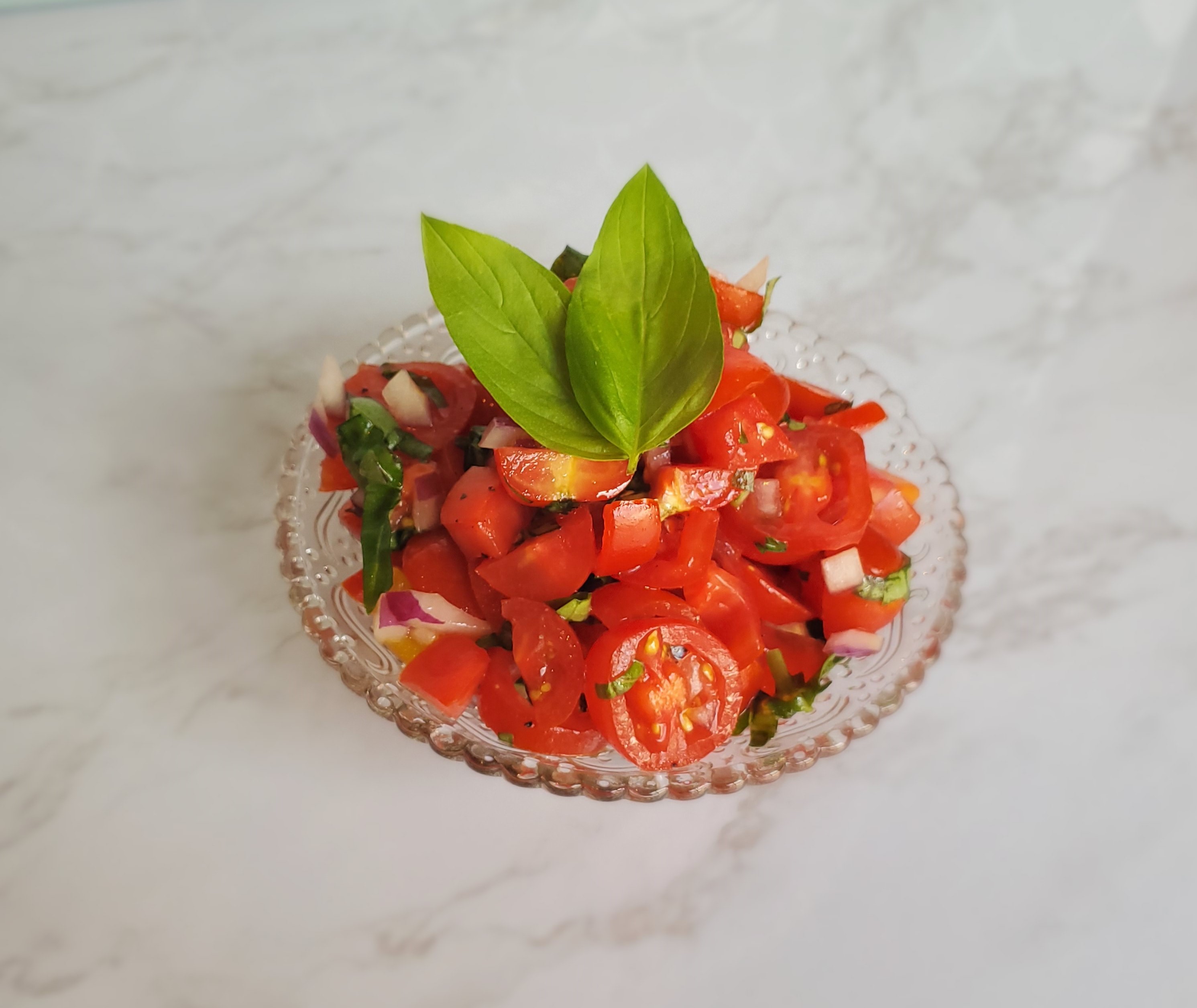 Eventually as the week goes on, or if you made too much Bruschetta (is too much bruschetta a thing?), your bruschetta will get more liquidy, this is because the salt pulls out water from the tomatoes. At this point, I like to add my bruschetta to a pizza. Or you can also cook it down into a sauce or a marinara and eat it with some spaghetti, or my favorite, rotini! Maybe go wild and stuff it inside a calzone. The possibilities are really endless.
And as always, feel free to use this recipe as a guideline. There are so many ways to make delicious Bruschetta. I strongly recommend trying it sometime with some parmesan cheese added in or swapping out your balsamic vinegar with a balsamic reduction for an even bolder flavor. Whatever you do, take advantage of these currently glorious tomatoes!!
Bruschetta
Ingredients:
2 lbs. Grape Tomatoes, chopped
½ red onion, finely diced
2 Garlic Cloves, minced
A handful of Basil, finely chopped (you can never have too much basil)
1 Tbsp. Olive Oil
2 tsp. Balsamic Vinegar
Sea Salt/kosher salt to taste (you probably will want at least ½ tsp.)
Fresh Ground Black Pepper to taste
Finely chop/dice/mince your herbs and vegetables

In a large bowl mix herbs, vegetables, olive oil, balsamic vinegar, sea salt and pepper.

If you are going the traditional route and would like to make crostini, take a half a loaf of sourdough or a baguette and cut into slices.

Preheat your oven to 425ᵒ F

Line a baking sheet with parchment paper, spread out your bread and brush with olive oil.

Bake in your oven for about 10-12 or until golden brown.

Top the crostini with the tomato mixture & enjoy! (or use your Bruschetta in one of the many creative way mentioned in the post above!)
happy eating!
Lauren