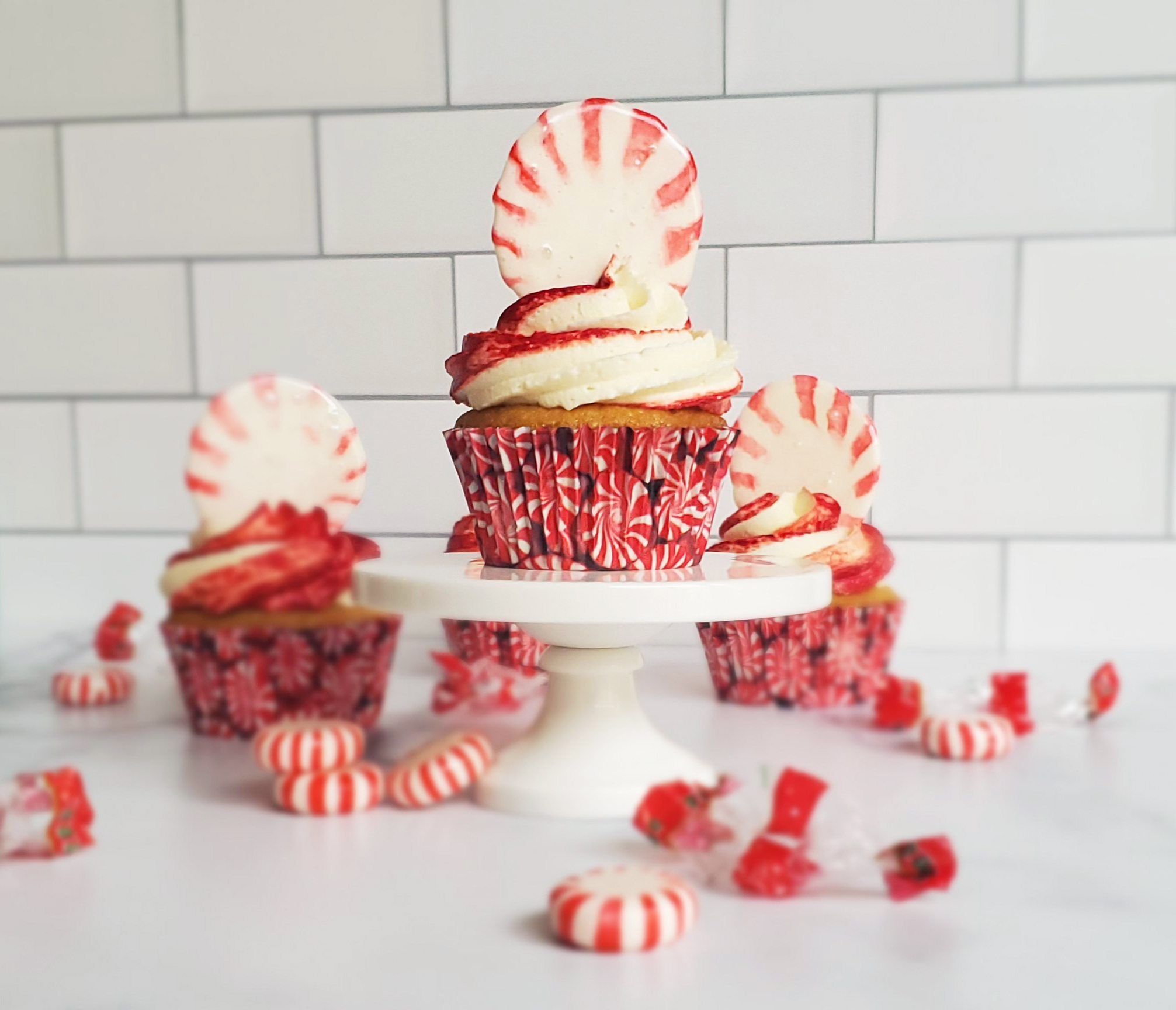 I'm going to be honest. Taking on 12 Days of Christmas Desserts was a huge undertaking for the first year of my blog. If you're new here, I started my blog, officially, back in July. I may have gotten a little behind, which is why it is the 24th of December and I am still cranking out those last few recipes – but I will complete my 12 Days!
I've learned a lot in the last six months. First and foremost, being a blogger is a lot of work. I will no longer take a recipe I find on Pinterest for granted, these folks are really putting in the work. Obviously, a lot of the bigger blogs have a whole team behind them. But for those out there (like me) that are pumping out a one-woman operation, they are not only a cook/baker, but also a recipe developer, food stylist, photographer, writer, photo editor, graphic designer, social media manager, ad manager… AND if you also create videos like me, you have to be a videographer, lighting specialist, media editor, personality/teacher and sound mixer! Oh, and taste tester, but that's the easy part.
Am I glad I took on this feat, even though I cut it close? Definitely, because hopefully I'll never have another year where I have to stay home as much as I did in 2020. Basically, what I'm saying (mostly for myself) is that if I ever do a "12 Days" event like this again, I'm going to start earlier. Regardless, these recipes will forever live on my blog, and if you don't have time to make one of them this year, just bookmark it for next year – that's the beauty of the internet! Thanks for coming along on this ride for a blog newbie, and I hope we can grow together in the New Year!
happy eating!
Lauren
Vanilla Peppermint Cupcakes Recipe - yields 12 cupcakes
Ingredients:
1 ¼ cups flour (155 g)

1 ¼ tsp. baking powder (7 g)

½ tsp. baking soda (4 g)

½ teaspoon salt (3 g)

2 eggs

¾ cup sugar (150 g)

2 tsp. pure vanilla extract (10 g)

½ cup vegetable/canola oil (111 g)

½ (116 g ) cup milk
For the Peppermint Buttercream:
1 cup Crisco shortening (205 g)

1 cup butter, softened (2 sticks)

5 to 6 cups powdered sugar (2 lbs. or 908 g)

3 tsp. vanilla extract

3 tsp. peppermint extract

Heavy cream as needed

Optional: red gel food coloring
Instructions:
Preheat oven to 350ᵒ F
In a medium bowl, add flour, baking powder, baking soda, & salt. Stir together with whisk, & set aside.
In the bowl of an electric mixer, add eggs and beat 10-20 seconds. Add sugar and continue to beat on medium speed about 30 seconds. Add vanilla and oil, beat.
Reduce mixer speed to low & slowly add about half of the flour mixture. Add half of the milk, then the rest of the flour & the rest of the milk. Beat until just combined. The batter will be thin
Fill liners about 2/3 full. Bake cupcakes for 12-16 minutes.
While your cupcakes cool cream together Crisco and butter.
Add powdered sugar until well incorporated and smooth, adding a few Tbsp. of heavy cream as needed.
Then add in vanilla/peppermint extract.
Fit a piping bag with a large star tip (I use #827 Ateco).
Using a food safe paint brush and your red gel food coloring, paint a few lines vertically in the piping bag (see video tutorial).
Fill with buttercream and pipe on the top of your cupcake in a circular swirl motion.
Optional: take 12 peppermint candies and place on a baking sheet lined with parchment paper, bake for 5-8 minutes at 325ᵒ Remove from the oven and let cool, then use as a festive cupcake topper!
Serve & enjoy!
(as an Amazon associate, I earn from qualifying purchases)