It's hard to ignore what is happening in our world today. The Covid-19 pandemic and the Black Lives Matter movement have raised awareness to major problems in our society. In the past few months, I've found myself feeling somewhat helpless. My family has been quarantining somewhat strictly, and so, since I couldn't physically help in the immediate future (besides donating), I decided to compile a list of Black Owned Food Establishments to Support in Minnesota.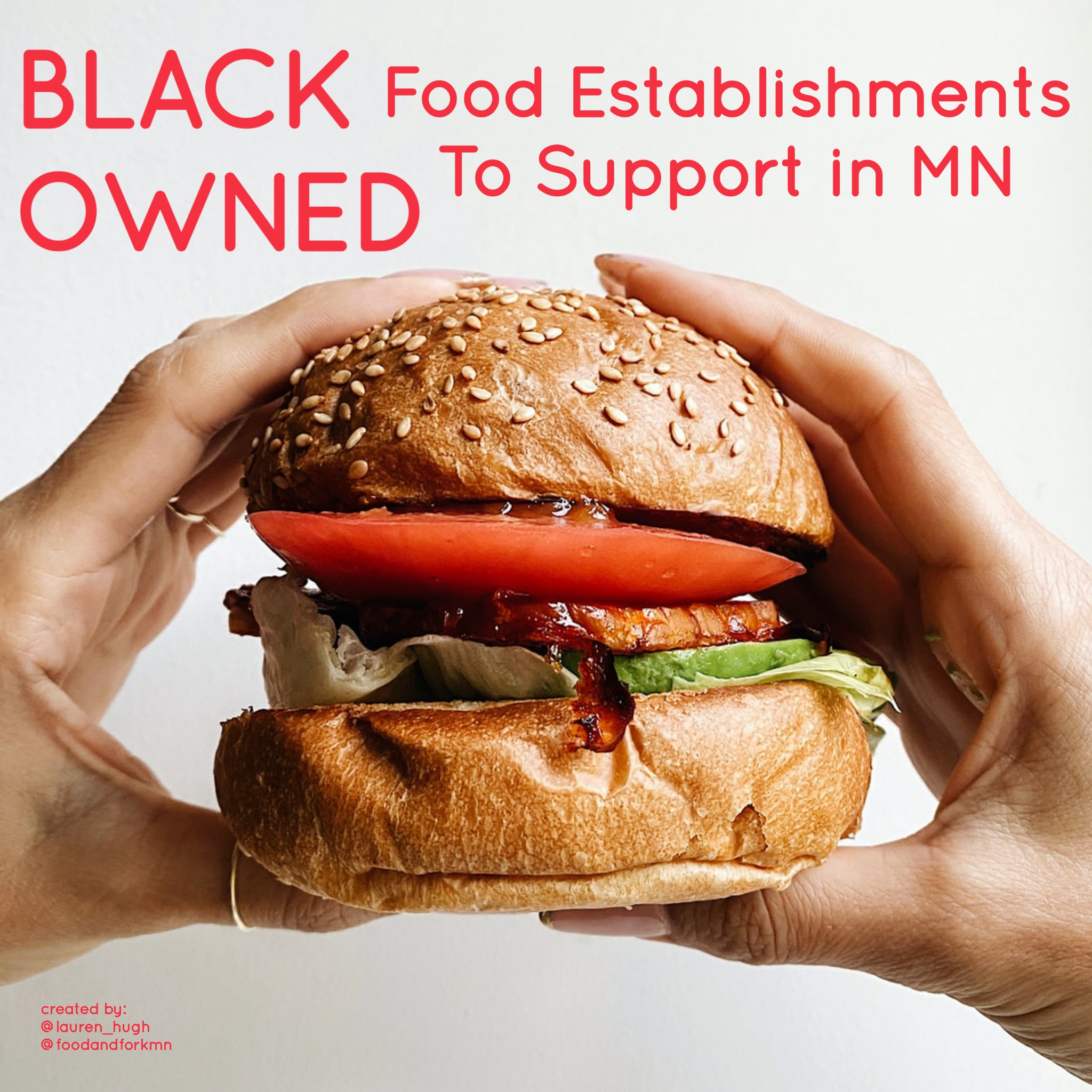 Little did I know, my post was about to blow up on Instagram. At least it blew up by my standards. I knew that there had already been lists that went out made by some much larger publications. However, what I found was lacking, was that the lists seemed to primarily focus on Minneapolis and St Paul.  I knew there were WAY more establishments out there, so I made it my mission to compile all of the Black Owned Food Establishments (BOFE) in Minnesota. I researched for several days, but with the damage the riots caused in Minneapolis, I wanted to get my list out to the world, so people could start supporting these businesses ASAP.
The post went Minnesota viral for about two weeks straight. I was getting great feedback from the BOFE owners and people who, like me, lived outside of the city and wanted a more comprehensive list. However, like any human would, I missed some restaurants. Even through my extensive research on the internet, there were small businesses that fell through the cracks. I discovered there were even a few folks that ran their businesses from their homes.
With #BlackOutDay2020 happening today, July 7th, I figured now was a good time to post my new, updated list.  With this post I am going to include all the restaurants in my original post PLUS all of the wonderful additions that I sifted through in the comments. For those of you that aren't familiar, #BlackOutDay2020 is a day to halt any and all of your regular purchases and to instead, if you choose to still spend money, put that money towards a Black Owned Business. However, you do not have to be Black to support! Many POC and white allies are standing in solidarity on this day.
I ask that, whatever your situation, give these businesses I have compiled some LOVE. Whether that means, going in person, ordering take-out/delivery or simply saving my post until you feel comfortable to do so!
Feel free to subscribe to my blog (in the left sidebar) to have this list emailed directly to you & to be updated when I find more BOFEs to support!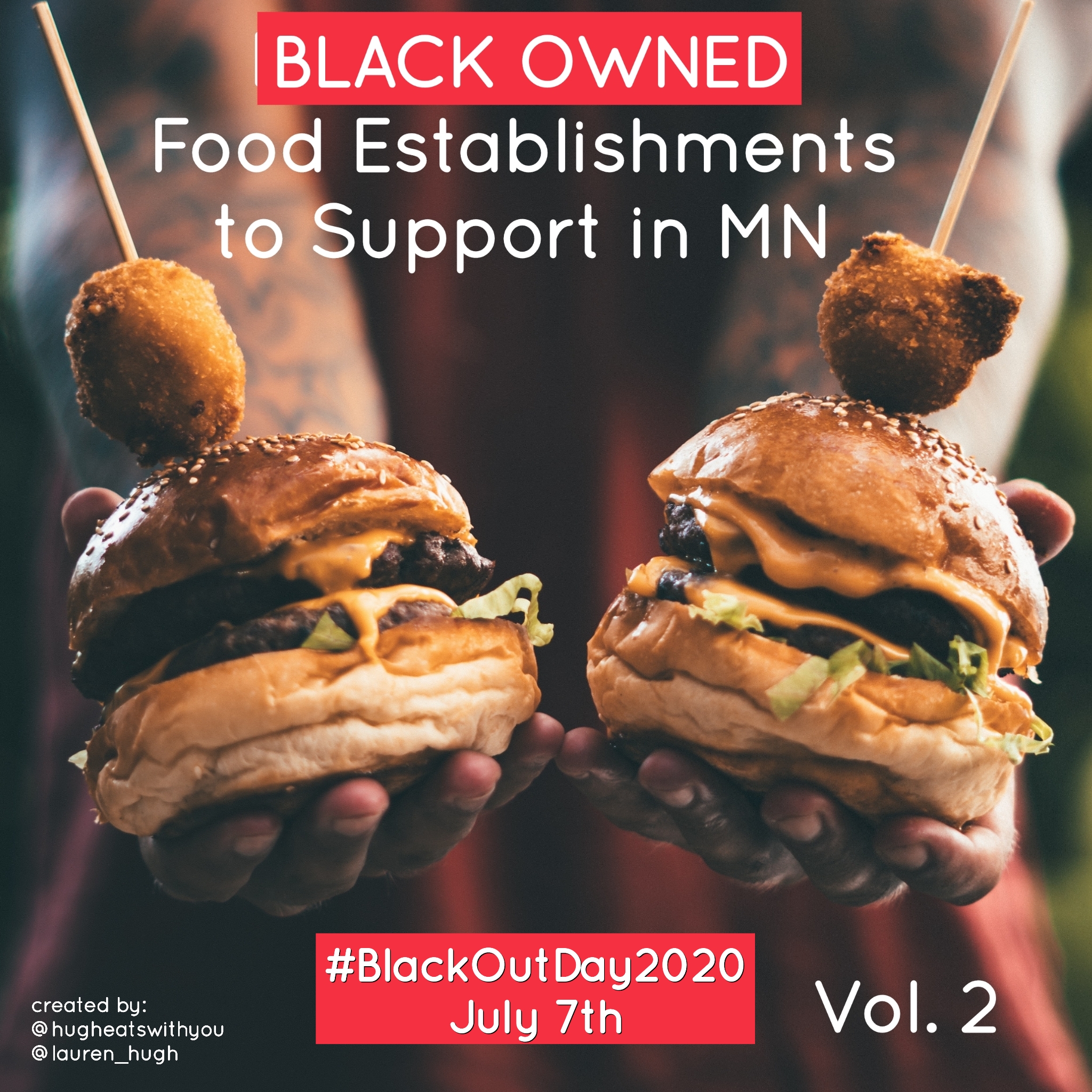 **click the name of the restaurant to be directly taken to their website**
Black Owned Food Establishments to Support in Minnesota: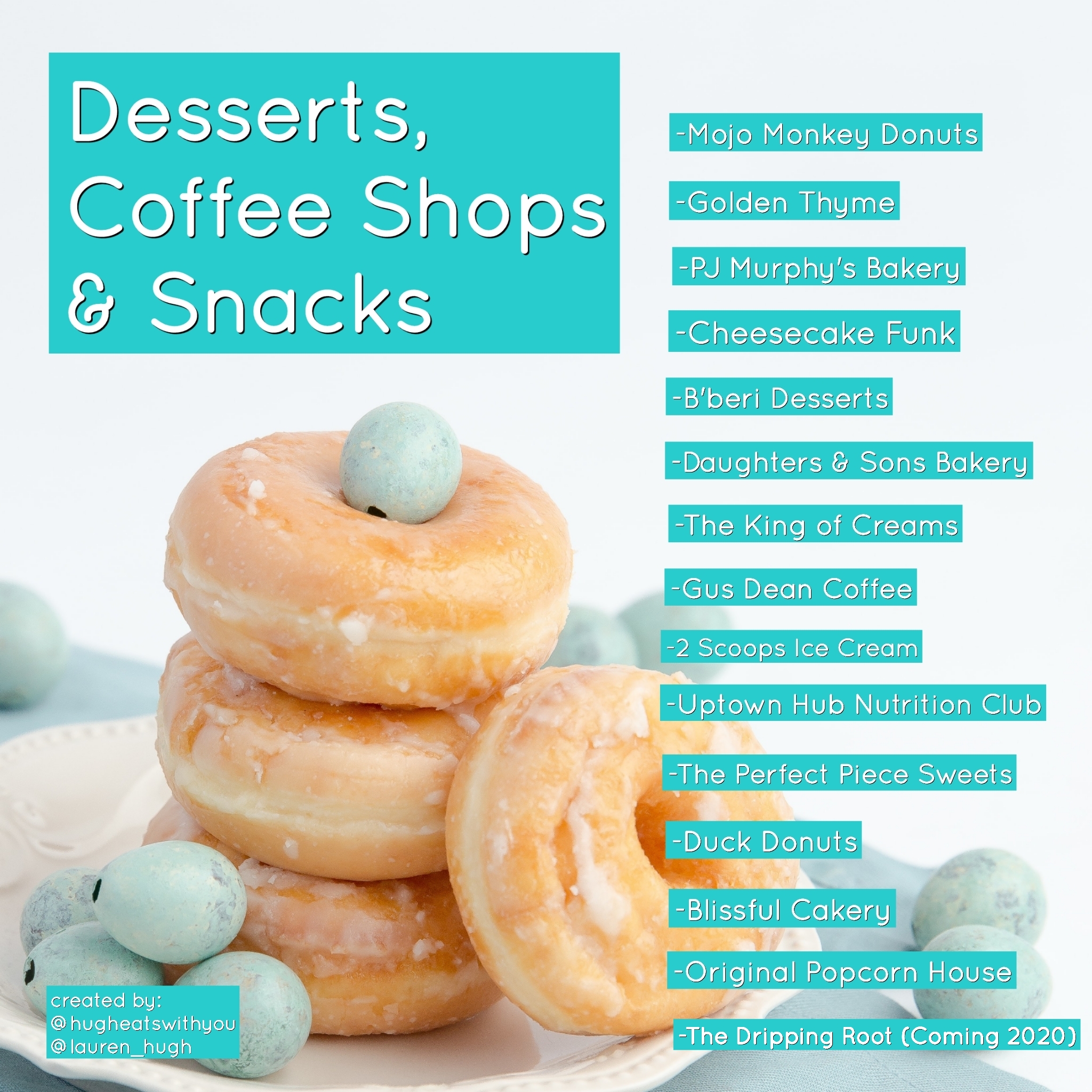 Desserts, Coffee Shops & Snacks
Mojo Monkey Donuts (St Paul) - @mojomonkeydonuts
Golden Thyme (St Paul) - @goldenthymeonselby
PJ Murphy's Bakery – (St Paul) @pjmurphysbakerymn
Cheesecake Funk (Mpls) - @cheesecakefunk 
B'beri Desserts – (Coon Rapids) @bberidesserts
Daughters and Sons Bakery (Prior Lake) - @dandsbakery
The King of Creams (Duluth) - @thekingofcreams
Gus Dean Coffee (Eagan) - @gusdeancoffee
2 Scoops Ice Cream Eatery (St Paul) - @2scoops.icecream
Uptown Hub Nutrition Club (Uptown Mpls) -@uptownhubnutritionclub
The Perfect Piece Sweets Co. (Mpls/St Paul)- @sweetstheperfectpiece
Duck Donuts (Woodbury) - @duckdonuts
Blissful Cakery (Mpls) - @blissfulcakery
Original Popcorn House MOA (Bloomington) - @origonalpopcornhousemoa
The Dripping Root (Coming to Mpls 2020) - @thedrippingroot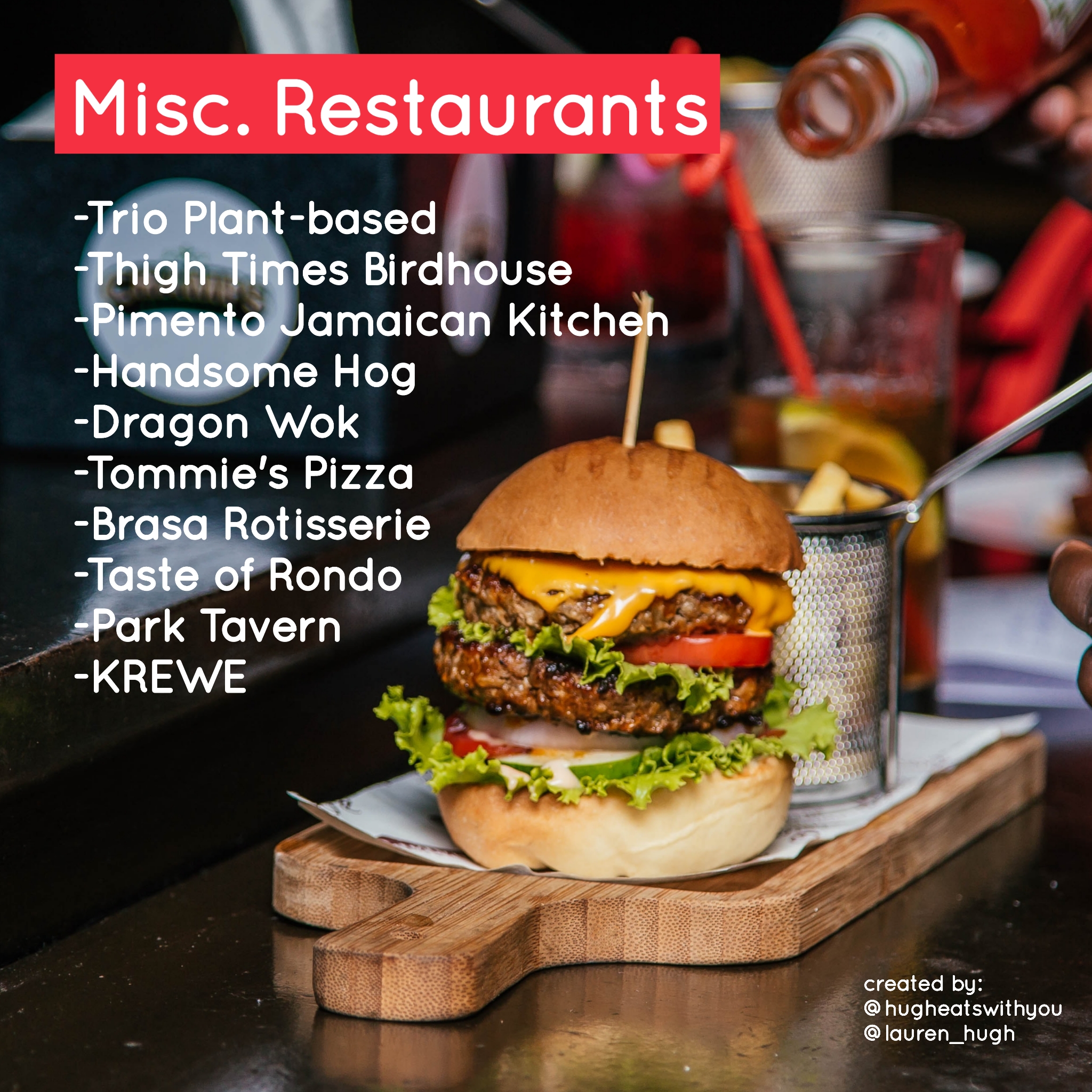 Misc. Restaurants
Trio Plant-based (Mpls, Vegan) - @trioplantbased
Thigh Times Birdhouse (N. Mpls) - @thightimesbirdhouse
Pimento Jamaican Kitchen (S. Mpls/St Paul) - @pimentokitchen
Handsome Hog (St Paul) - @handsome_hog
Dragon Wok (Mpls) - @dragonwokmpls
Tommie's Pizza (St Paul) - @tommiespizza
Brasa Rotisserie (Mpls) - @brasa_rotisserie
Taste of Rondo (St Paul)- @tasteofrondo 
Park Tavern (St Louis Park) - @parktavernslp
KREWE (St Joseph) - @krewerestaurant 
Cafes
Sammy's Avenue Eatery (Mpls) - @aveeatery
Breaking Bread Café & Catering (Mpls) - @breakingbreadmn
Capitol Café and Catering (Mpls) - @capitol_cafe
Café Alma (SE Mpls) - @almampls_cafe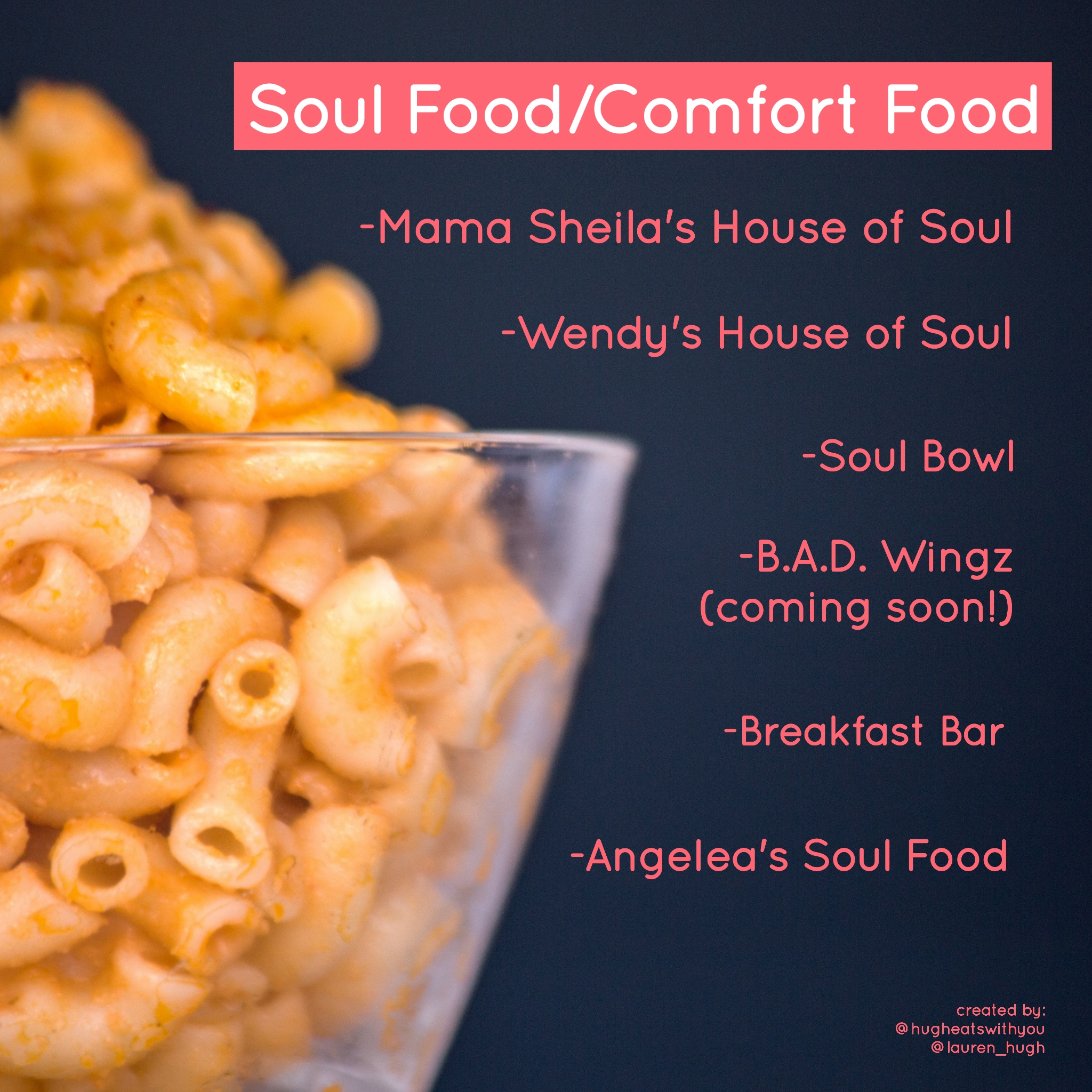 Soul Food/Comfort Food
Mama Sheila's House of Soul (Mpls) - @mamasheilassoulfood
Wendy's House of Soul (Mpls) - @youvebeensouled
Soul Bowl (Mpls) - @soulbowlmn
B.A.D. Wingz (from Soul Bowl) - @b.a.d.wingz (coming soon!)
Breakfast Bar (Mpls) - @breakfastbarofmn
Angelea's Soul Food (Brooklyn Park) - @angeleassoulfood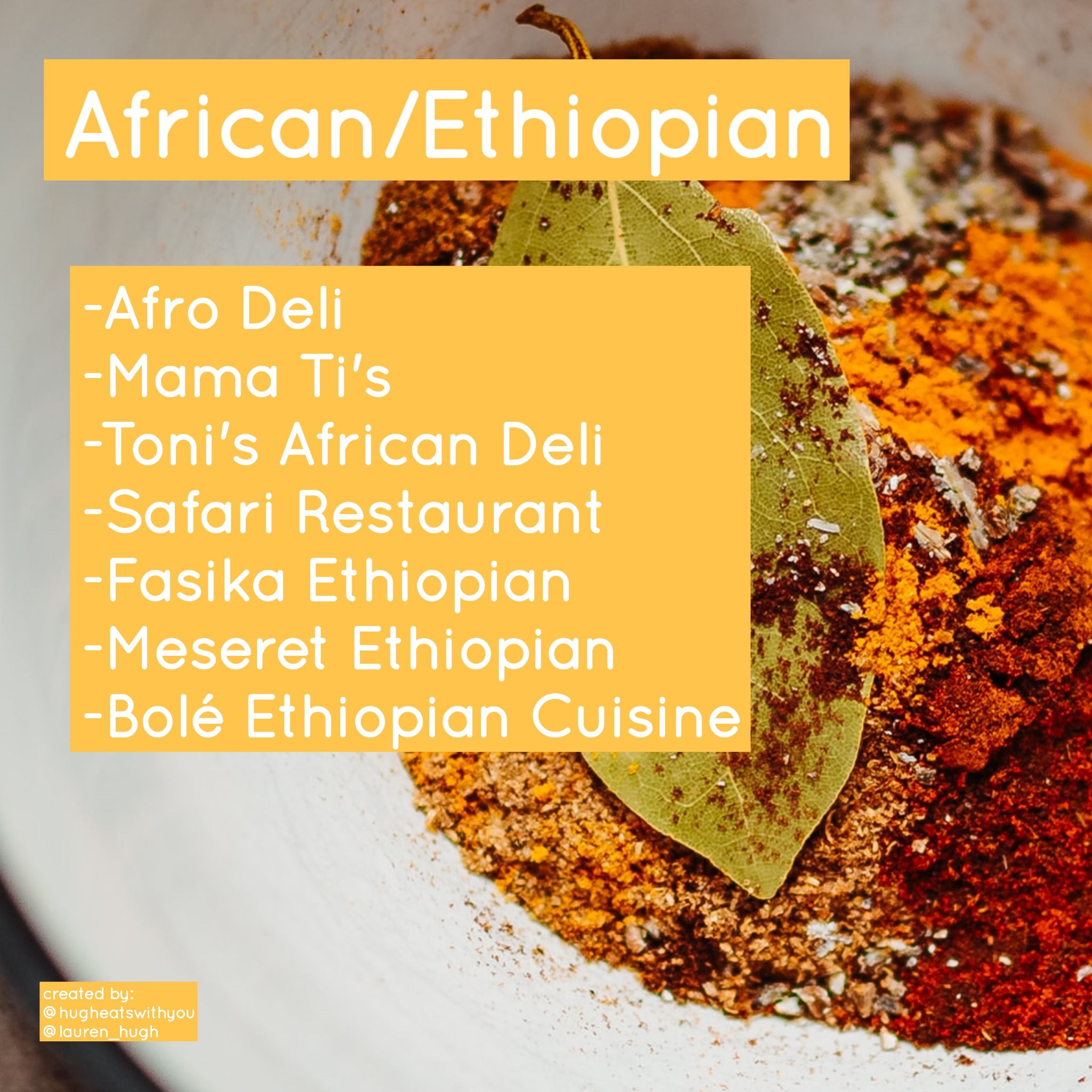 African/Ethiopian
Afro Deli (Mpls/St Paul) - @afrodeli
Mama Ti's (Brooklyn Park)
Toni's African Deli (Crystal) - @toniaafricandelimn
Safari Restaurant (S. Mpls) - @safarirestaurantminneapolis
Fasika Ethionpian (St Paul) - @fasikaethiopianrestaurant
Meseret Ethiopian (Mpls) - @meseret_ethiopian_resturant
Bole Ethiopian Cuisine (St Paul) - @bole_mn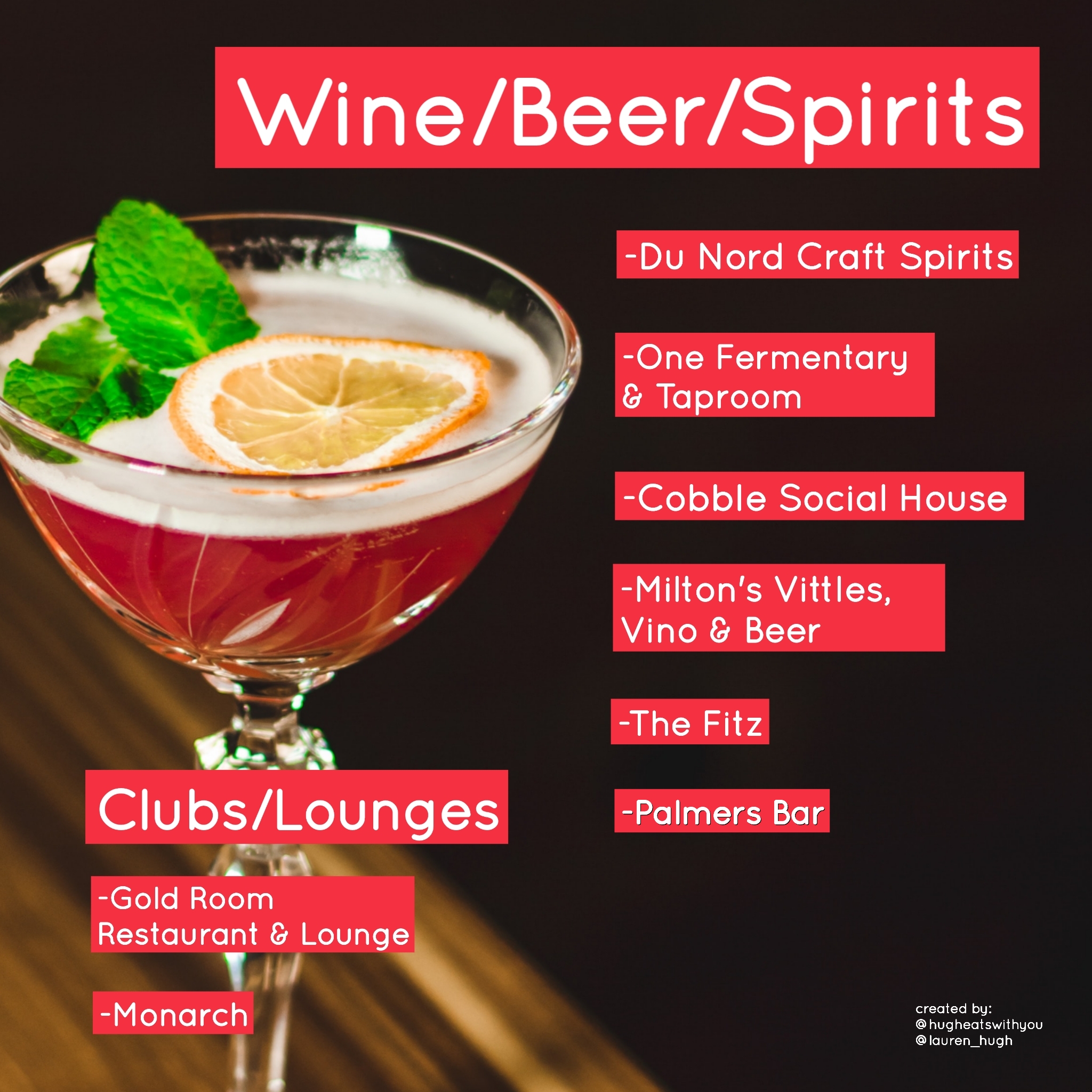 Wine/Beer/Spirits
Du Nord Craft Spirits (Mpls) - @dunordcs
One Fermentary & Taproom (Mpls) - @one_mpls (CLOSED, check website for details)
Cobble Social House (Mpls) - @cobblempls
Milton's Vittles, Vino & Beer (Crystal) - @miltonsfamily
The Fitz (St Paul) - @thefitzstpaul
Palmers Bar (Mpls)  - @palmersbar
Clubs/Lounges
Gold Room Restaurant & Lounge (DT Mpls) - @goldroommn
Monarch (N. Mpls) - @monarchmpls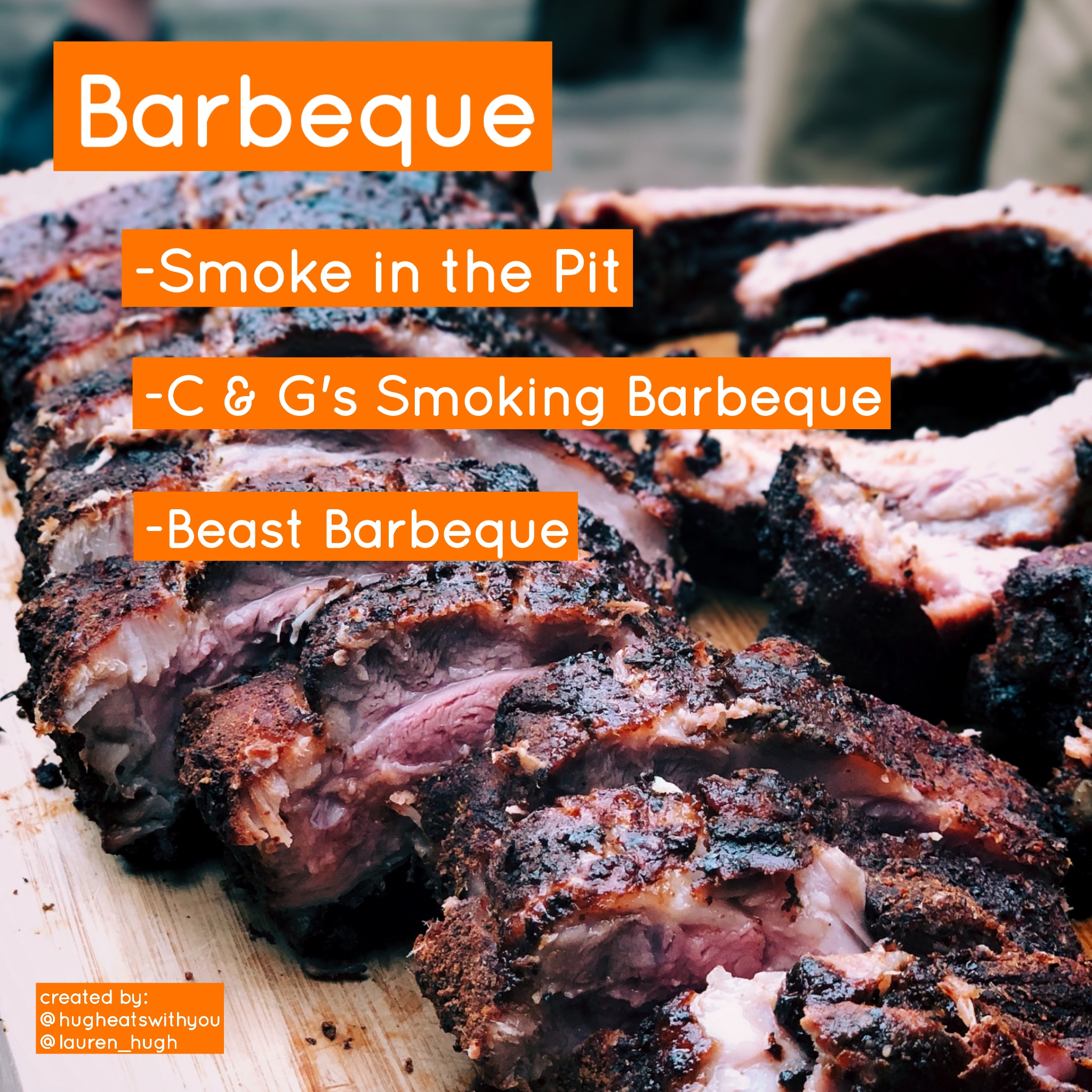 BBQ
Smoke in the Pit (Mpls) - @smokeinthe
C & G's Smoking Barbecue (Mpls)
Beast Barbecue (Mpls) - @beastbarbecue
Food Trucks/Farmer's Markets
Wholesoul (Food Truck) - @wholesoul_mn
Nashville Coop (Food Truck) - @nashvillecoop
The Donut Trap (Food Truck) - @thedonuttrap
Jersey Jo's (Rochester, Shop/Food Truck) - @jersey_joe_jo
Quince Market (Annex-Mpls Mkt) - @quincemplsmkt (return date TBA)
Shega Foods (Mpls, Grocery Store) - @shegafoods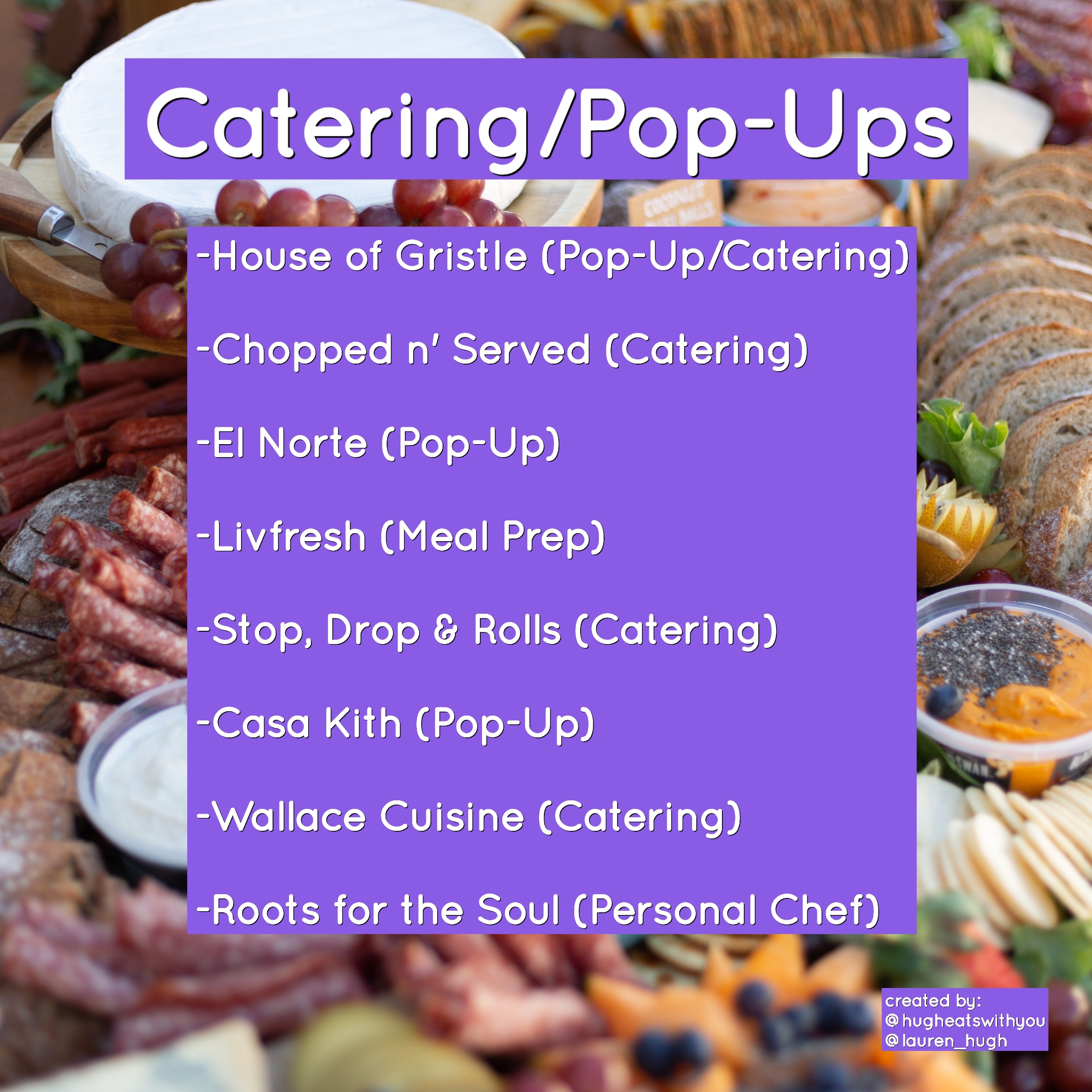 Catering/Pop-Ups
House of Gristle (St Paul, Pop-Up/Catering) - @houseofgristle
Chopped n' Served (Catering) - @choppednserved 
El Norte (Twin Cities Pop-Up Restaurant) - @elnortekitchen
Livfresh (Meal Prep) - @livfreshprep
Stop, Drop & Rolls (Mpls, Catering) - @stopdropn_roll 
Casa Kith (Mpls, Pop-Up) - @casa_kith
Wallace Cuisine (Catering) - @chefwallace.mw
Roots for the Soul (Personal Chef) - @rootsforthesoul
Chef Jeff (Catering) - @chefjeffmpls
***if you are the owner of one of these establishments and you would like info updated, please reach out via the contact tab***
happy eating!
Lauren