As promised, here is this week's second recipe/video tutorial!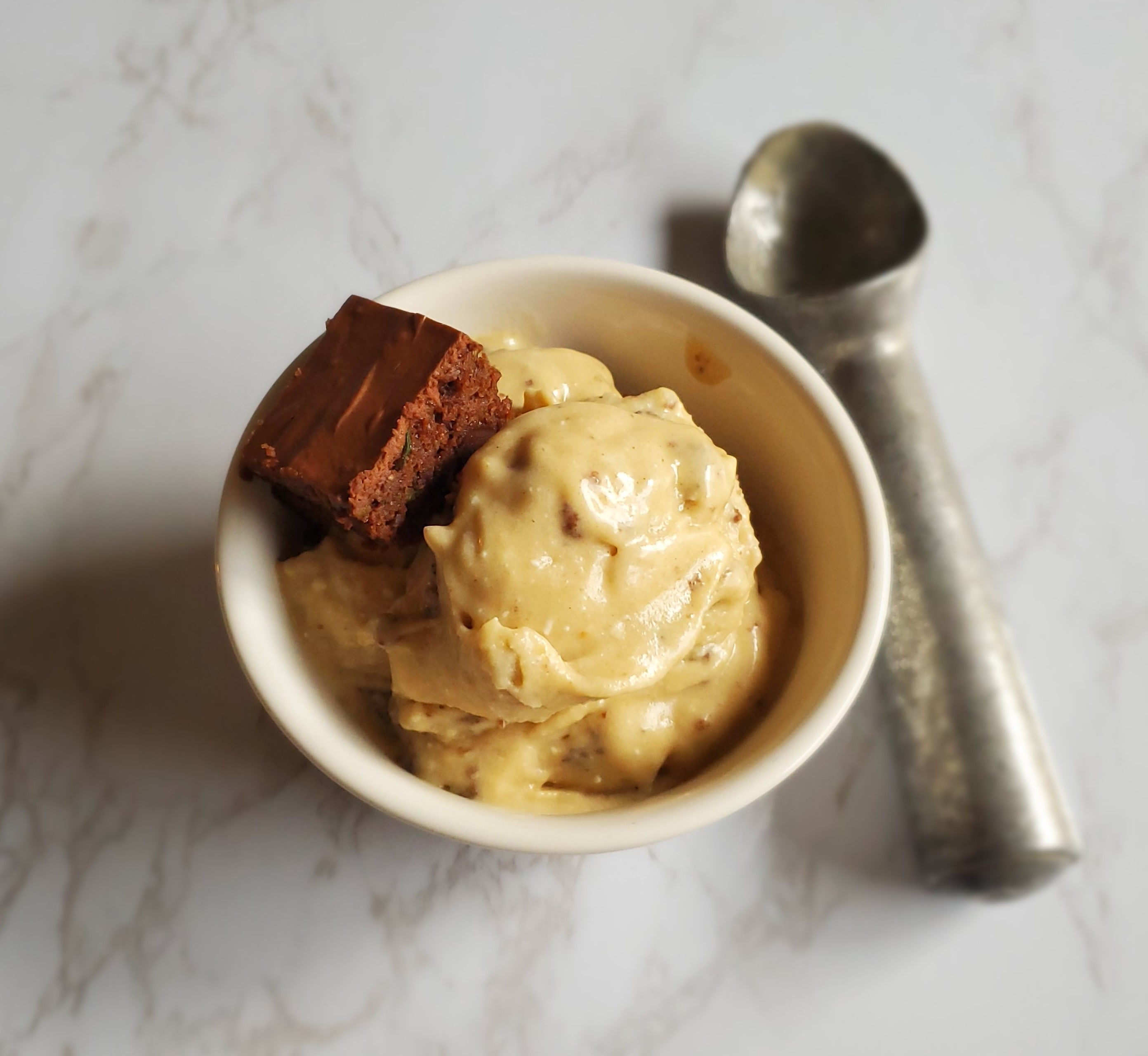 It is only fitting that it goes together with my Vegan Zucchini Brownies that I posted earlier this week. So, if you made some already - and were able to hold off from eating them all - you can finish 'em off with this recipe!
My vegan ice cream recipe, along with my blog, was a product of quarantine. And also something I never knew I needed in my life. Like I previously mentioned, I am not actually vegan. But there was a day early on, when sheltering in place, that we didn't have any ice cream and I really had a craving for it. For some reason, we always have a ton of frozen bananas. They're usually on hold for banana bread or smoothies...but a girl can only eat so much banana bread and smoothies... So I thought, why not give vegan ice cream a shot?
I had some leftover vegan zucchini brownies, because my recipe makes up a hearty pan full of 'em. I'm also in love with peanut butter (I'm talking like, eat it with a spoon in love) which we always have on hand. It was then that I knew this vegan pair was a match made in ice cream heaven.
If you give it a try, leave a comment and let me know if you agree!
Ingredients:
- 4 cut up bananas, frozen (cut them before freezing! Or you will be sorry!)
- 1 tsp. vanilla
- 1 Tbsp. Chunky Peanut Butter (or more - you do you!)
- 2 Vegan Brownies (you can find my recipe HERE)
Directions:
- Simply toss all of your ingredients into a food processor and mix until it comes together smooth like soft serve. I generally have to scrape down the sides a few times during this process.
- Scrape out the contents into a bowl and crumble your vegan brownies on top, then stir it all together.
- Scoop into a serving dish & enjoy!
Yields about 3-4 servings
Notes:
If you are freezing your ice cream to save for later, make sure to let it thaw for about 30 minutes before eating so it is scoop-able!
happy eating!
Lauren