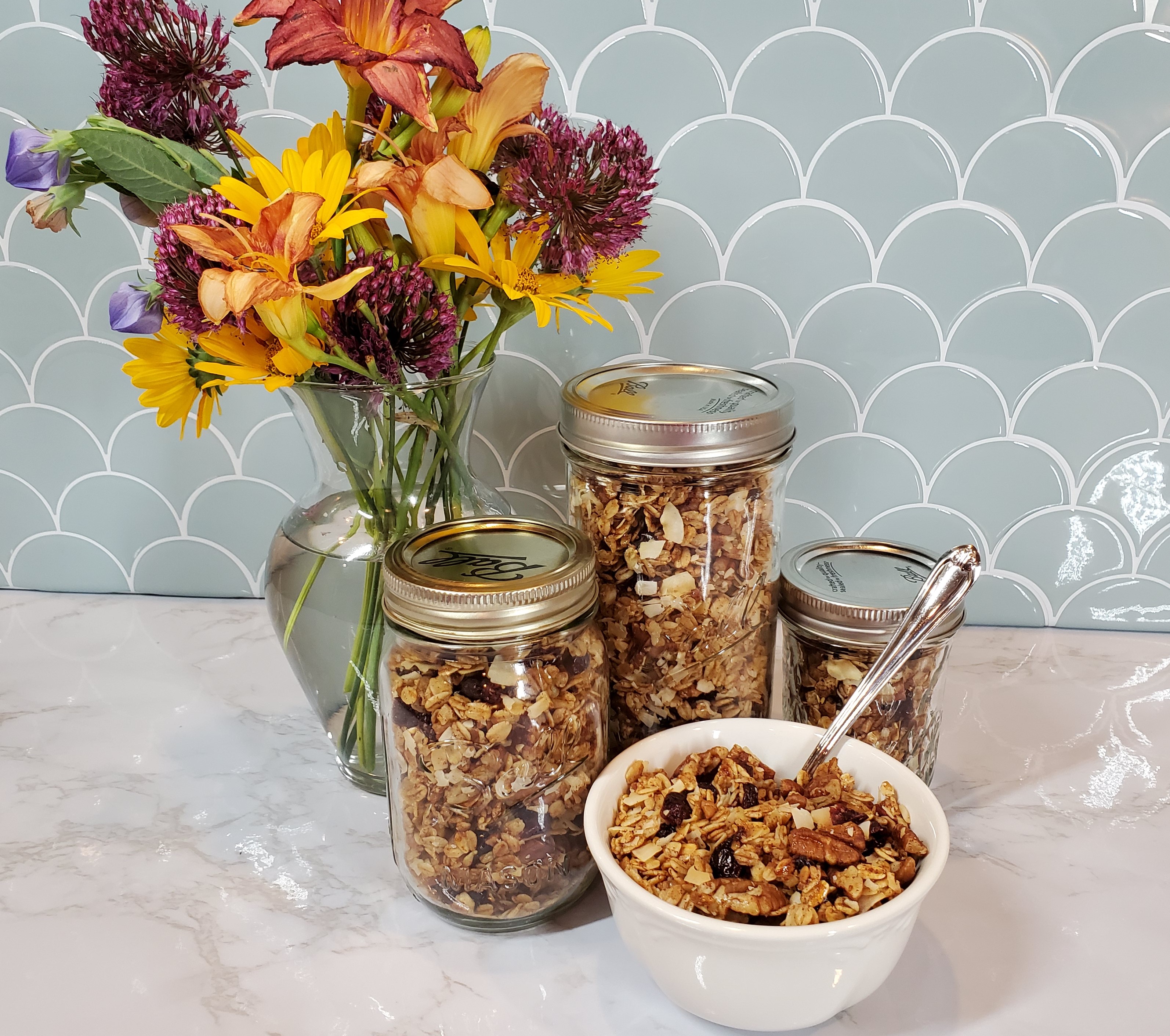 The past few weeks have been A LOT in America, and it would be foolish not to acknowledge that fact. It seems silly to be writing about granola with everything that's going on in the world right now. It just seems out of place. I don't know how many of you actually read these posts, or if you just scroll down to the recipe. I suppose it doesn't really matter because I started this blog as an extension of my love for cooking and baking.  It's my escape. In a world where (pre-Covid) we were rushing from place to place, I always found that I could ground myself while cooking a meal. So that is exactly what I hope this can be for you today. Take this time (if you choose to make the granola) as a breath of fresh air. Mental health is important and it is okay to step away for a few minutes. Take some time for yourself today. That being said, I hope you are doing alright, and even if you're not, I hope you're always consciously choosing to be kind.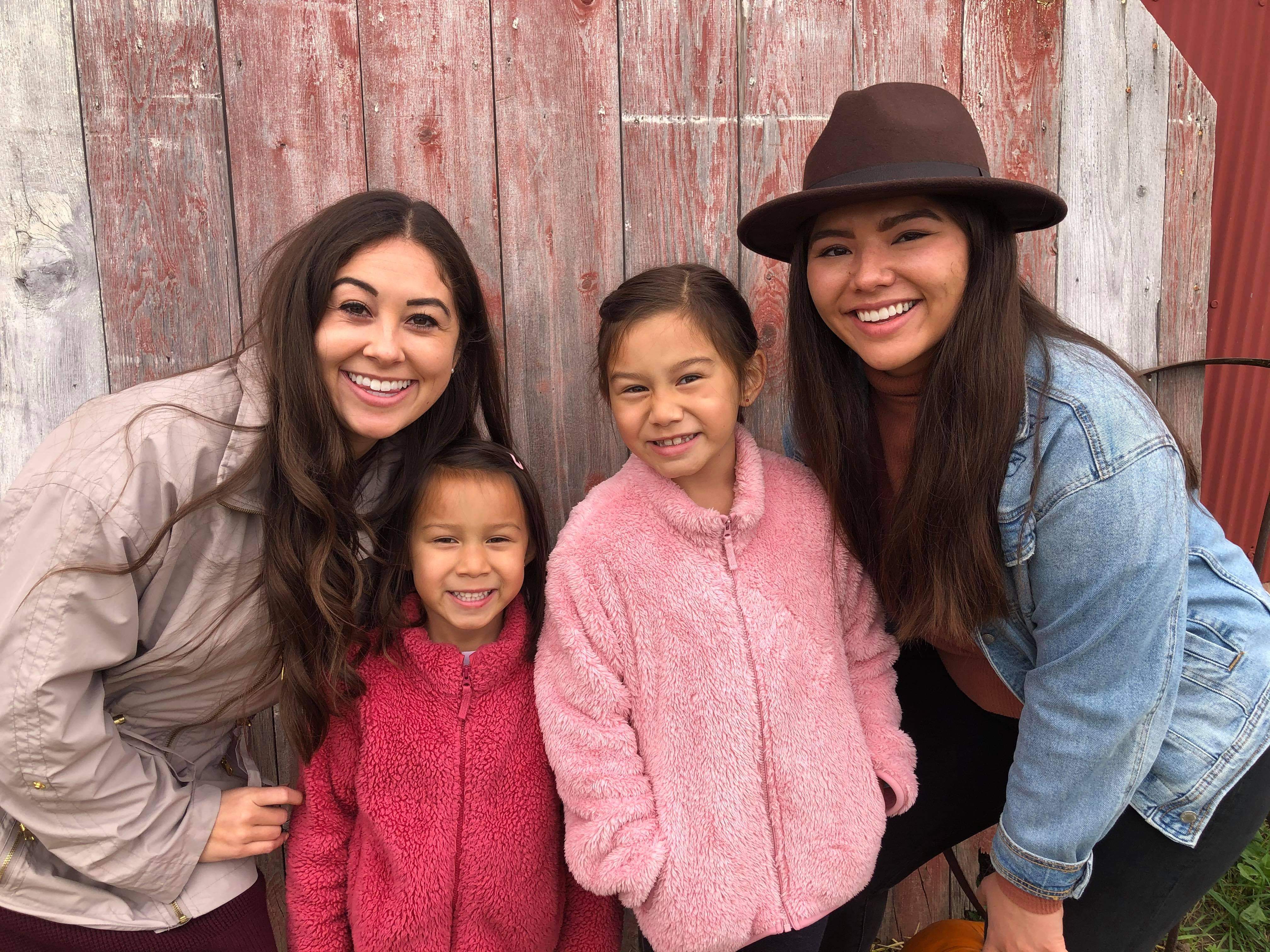 Whistling Wells Apple Orchard - from left to right Megan, Lana, Maya and Me!
On a much more positive note, this past weekend was my mom's birthday. We've really been limiting our amount of contact with people and large gatherings, but with winter not that far off we decided to go to an apple orchard. We wore our masks at all times, other than taking a quick photo with family. It was really nice to be out in the real world doing something normal again. However, I'll admit it felt weird being around people again. I also made my mom a Sea Salt Caramel Chocolate Layer Cake with chocolate buttercream frosting because she is the ultimate chocolate lover. I won't be sharing that recipe here, but you can always place an order for one on my Peace of Cake Bakery website!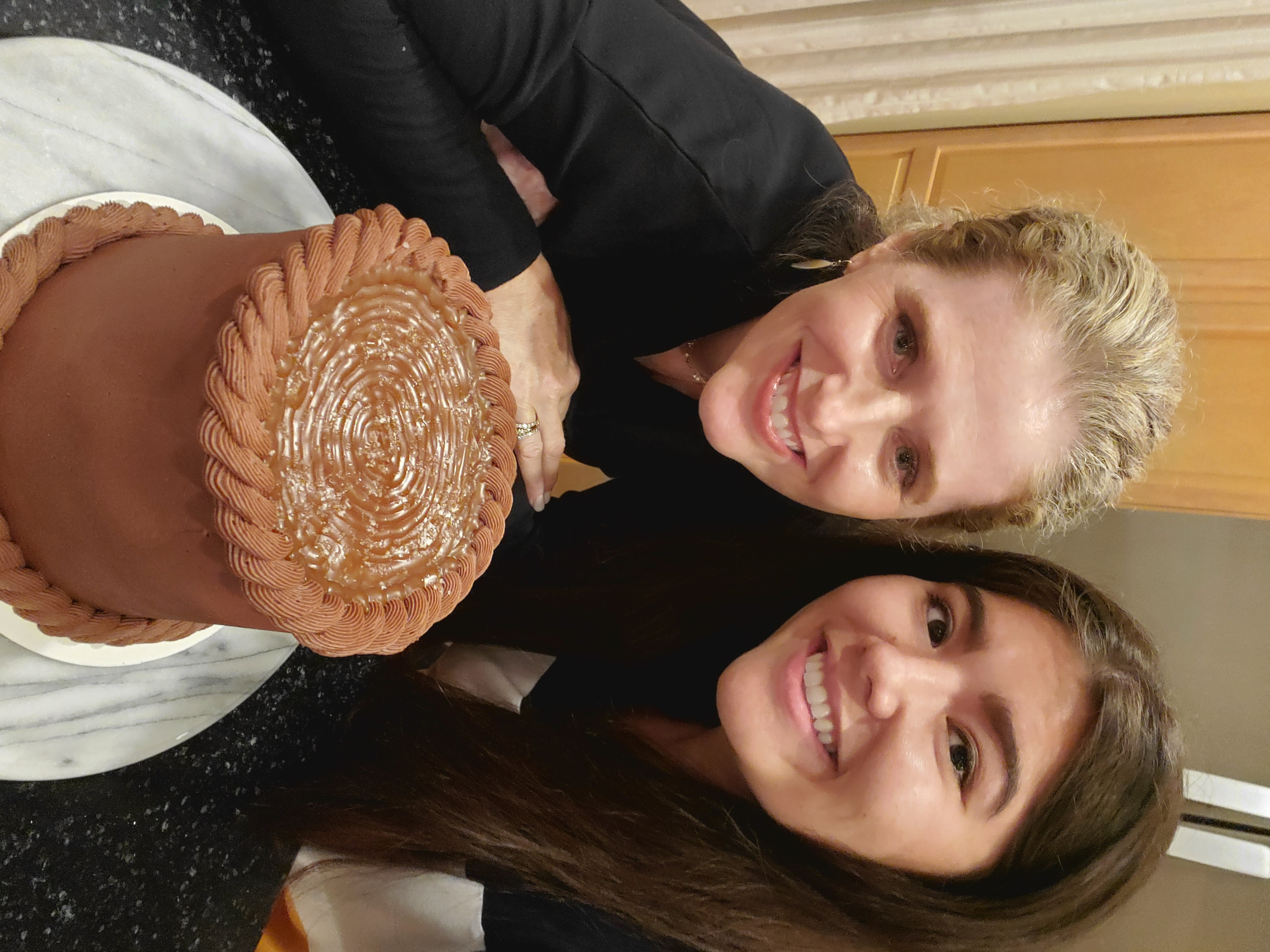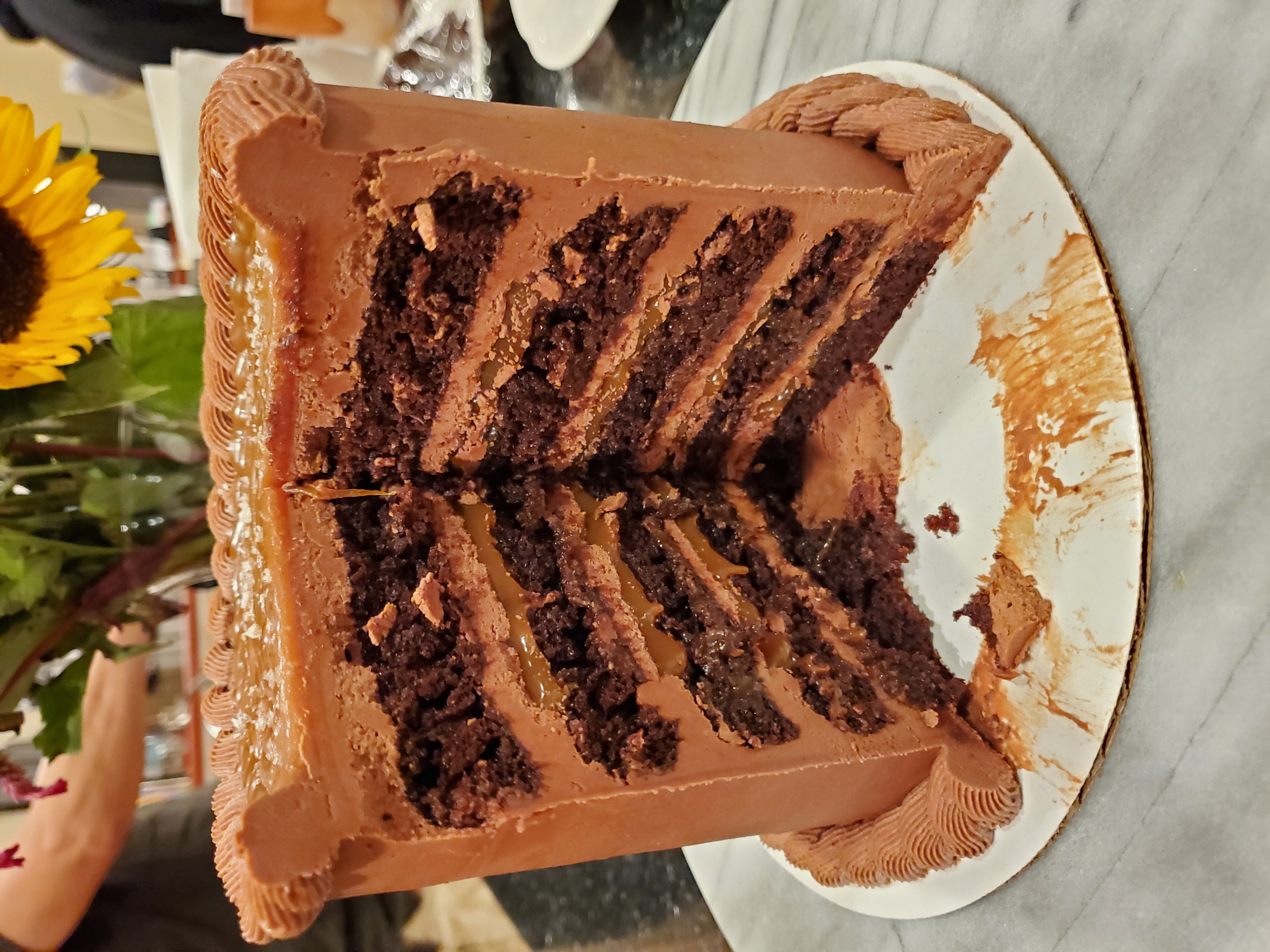 All of the events of the weekend, the cooler weather, picking apples at the orchard and drinking homemade pumpkin spice lattes got me in the mood for cozier foods. That is why I am sharing my favorite granola with you today! Growing up I was never a huge granola fan. I thought it was just tasted like really hard oatmeal chunks, and I also wasn't a huge fan of oatmeal at the time. I think I can trace back hopping onto the granola train around the same time Greek yogurt became popular. Discovering how granola tasted on top of Greek yogurt was like discovering a new color for me. In short, it was incredible. Greek yogurt was sooooo much better than the nasty individual Yoplait yogurts I ate in my elementary school lunch boxes. Greek yogurt was like ice cream. And therefore, granola basically became an "ice cream topping" for me. It was like a treat that I could eat for breakfast, so that was pretty cool.
Now, if you're not a granola fan, I completely understand. Because like I said, I used to not be one. I also think that if your first experience with granola is a bad one, you're probably not going to feel inclined to try it again anytime soon. I think this sentiment can go for any food experience. But here's the thing, I strongly recommend you give this granola recipe a try, because I think it's going to be the one that changes your mind.
The wonderful thing about granola is, you can basically put whatever you want in it. Don't like pecans? Do almonds. Not a fan of craisins, try raisins. I just recommend that you keep the same ratios of oils and sweeteners. But if you're vegan you can totally replace the honey and use all maple syrup. I also highly suggest that you adjust any and all recipes you find to your liking. That's what I do, that's why I started a blog. However, granola truly is on of the most versatile foods out there so please go crazy, and I'd love to hear/see what you come up with!
Everybody's Favorite Granola
Ingredients:
- 3 cups of rolled oats (I use Bob's Red Mill Rolled Oats)
- 1 cup of craisins
- 2 cups chopped pecans
- 3/4 tsp. fine sea salt
- 2 tsp. ground cinnamon
- 1/4 cup raw honey
- 1/2 cup maple syrup
- 1/3 cup coconut oil
- 1 tablespoon vanilla extract
- 1 cup shredded coconut (I use Bob's Red Mill Coconut Flakes)
As an Amazon associate, I earn from qualifying purchases.
Directions:
- Preheat your oven to 325 degrees F.
- Make sure your coconut oil is liquidy (melt in the microwave for a few seconds if it is not) and mix all of the ingredients together in a large bowl.
- Line a large baking sheet with a piece of parchment paper and evenly spread your granola throughout. Bake for 15 minutes.
- Remove your granola and sprinkle shredded coconut on top, stir to evenly incorporate and replace in the oven for another 15 minutes or until golden brown.
- Let your granola cool for 30-60 minutes, then seal in an air tight container (like a Mason jar) for up to 6 months.
happy eating!
Lauren