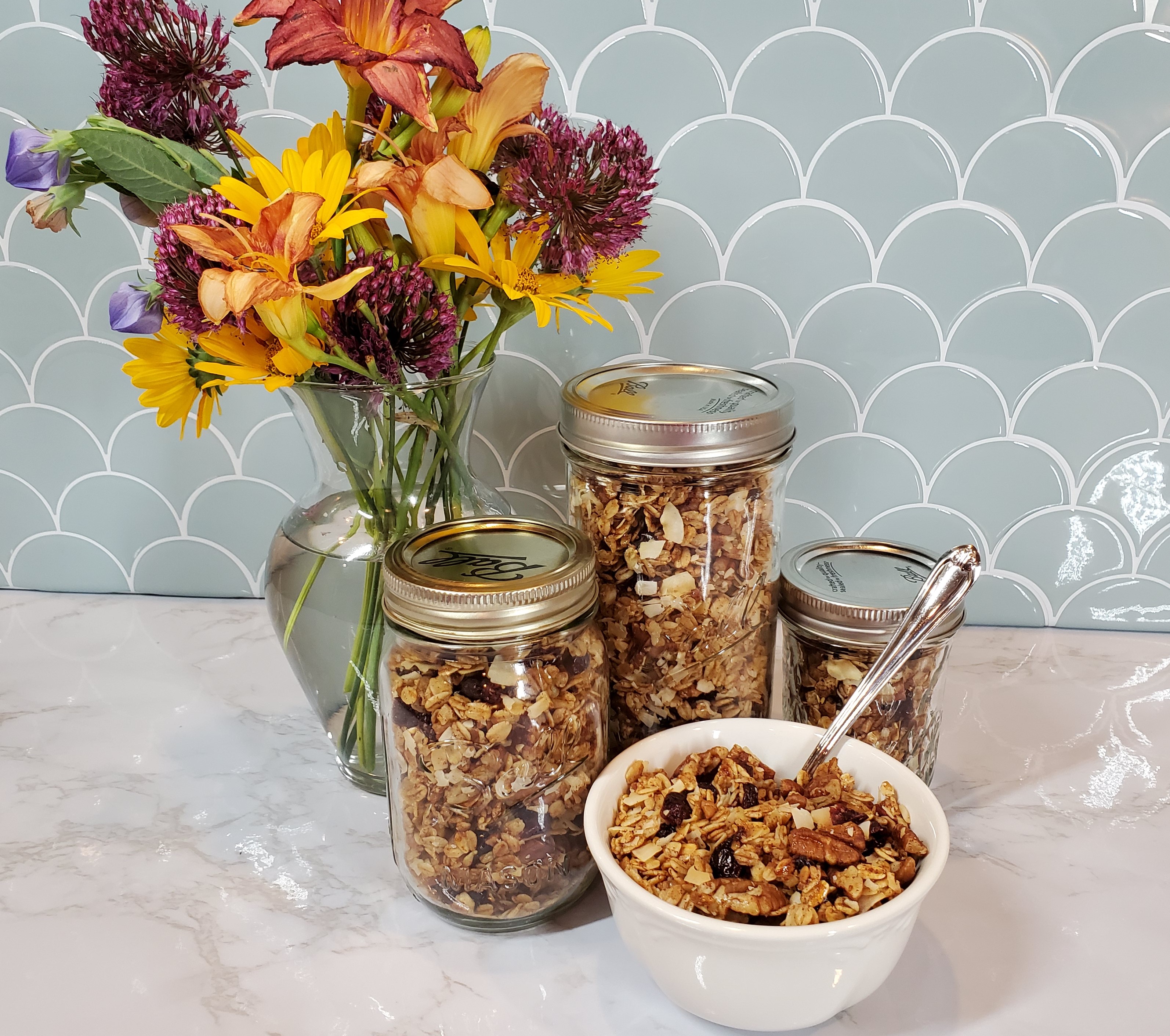 Ingredients:
- 3 cups of rolled oats (I use Bob's Red Mill Rolled Oats)
- 1 cup of craisins
- 2 cups chopped pecans
- 3/4 tsp. fine sea salt
- 2 tsp. ground cinnamon
- 1/4 cup raw honey
- 1/2 cup maple syrup
- 1/3 cup coconut oil
- 1 tablespoon vanilla extract
- 1 cup shredded coconut (I use Bob's Red Mill Coconut Flakes)
As an Amazon associate, I earn from qualifying purchases.
Directions:
- Preheat your oven to 325 degrees F.
- Make sure your coconut oil is liquidy (melt in the microwave for a few seconds if it is not) and mix all of the ingredients together in a large bowl.
- Line a large baking sheet with a piece of parchment paper and evenly spread your granola throughout. Bake for 15 minutes.
- Remove your granola and sprinkle shredded coconut on top, stir to evenly incorporate and replace in the oven for another 15 minutes or until golden brown.
- Let your granola cool for 30-60 minutes, then seal in an air tight container (like a Mason jar) for up to 6 months.
happy eating!
Lauren