Details

Written by Lauren Hugh

Lauren Hugh

Published: 11 August 2020

11 August 2020

Hits: 565

565
I apologize for no video last week, but this week you're getting two! And they go together, so try and save some brownies…hint, hint. I didn't get a video together last Thursday because I was busy starting my first week as an Acting Apprentice with the Actors Theatre of Louisville's Professional Training Company. No, I am not moving to Louisville (right now anyways), we're going online and you can read more about it here, now back to food!
I know what you're all thinking, "Lauren you're not vegan". You would in fact be correct. However, I have a few friends that are that follow this blog. I also run my bakery, Peace of Cake and like to have options for my customers. I also think it's fun to experiment with vegan baking/cooking. It is an exciting challenge for me to try and make it taste "normal". Also, many people often have excess zucchini in their gardens around this time of the year so I thought, why not?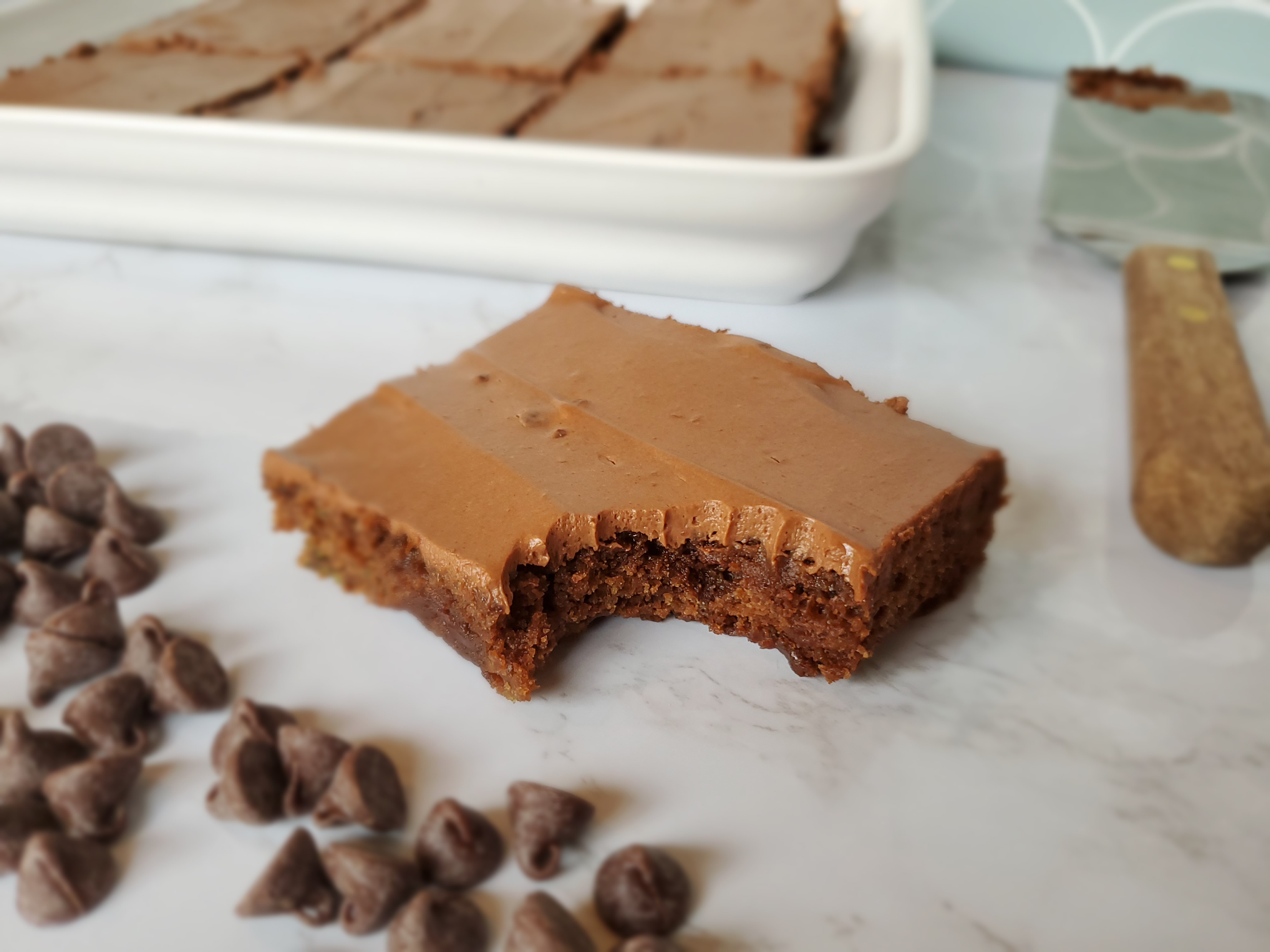 Details

Written by Lauren Hugh

Lauren Hugh

Published: 06 August 2020

06 August 2020

Hits: 1277

1277
Happy Grilled Cheese Thursday! Is that a thing? Well today it is!
I had to post this recipe today because it is just oh-so good, super simple and you might just want to have it for lunch this week. If you saw my Charcuterie Board video, then you know brie is my favorite cheese.  It's basically the closest cheese gets to butter. When you melt it, it's oooey-gooey and creamy! I got the idea for this recipe after my mom had a bunco party years ago. She would make a brie wheel with preserves on top, cook it in the oven and serve it with a fresh baguette or crackers. I loved this appetizer so much, that I decided to make it in sandwich form. With that, I give you, The Ultimate Brie Grilled Cheese!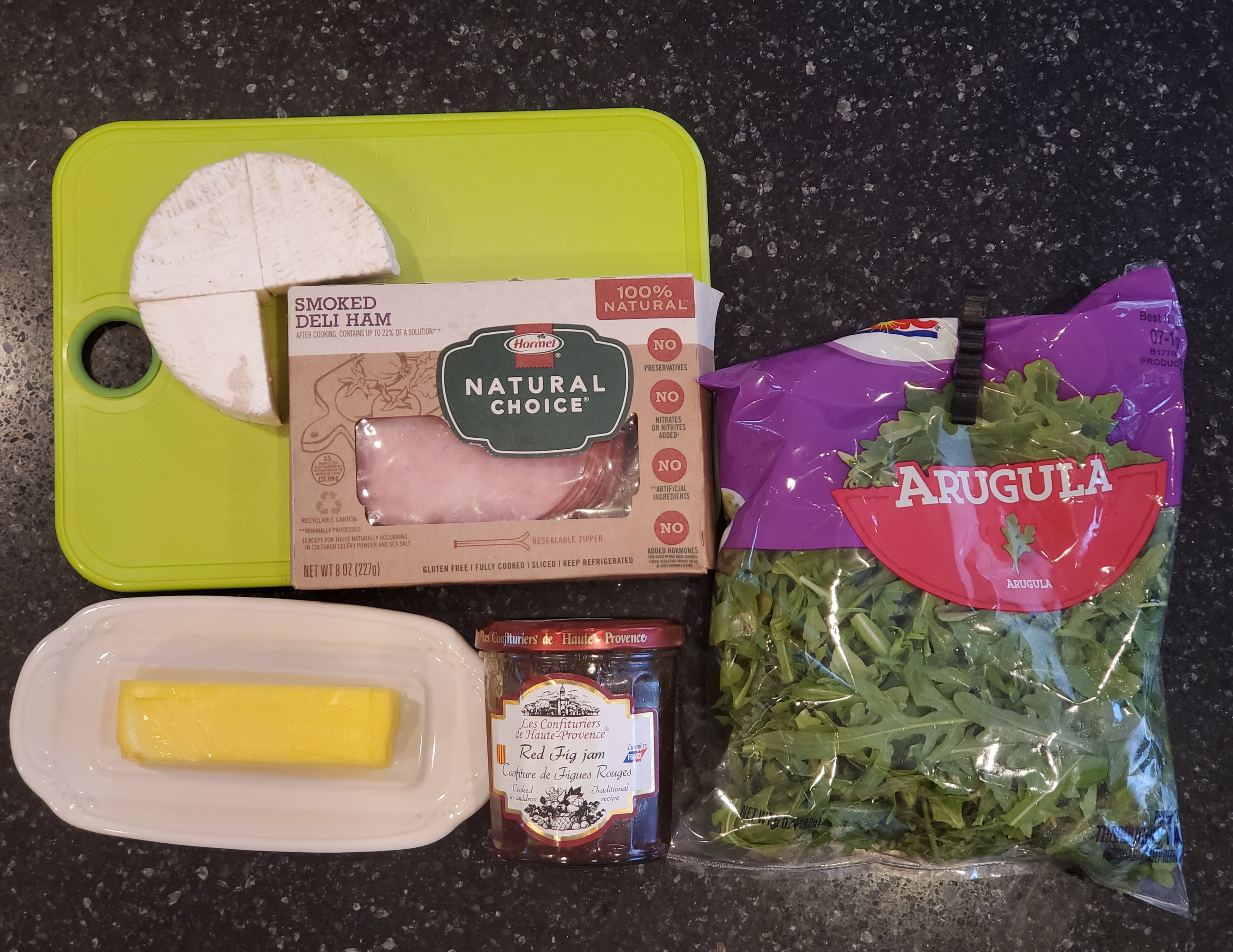 (See that chip clip? My Dad made it on his 3D printer!)
Details

Written by Lauren Hugh

Lauren Hugh

Published: 30 July 2020

30 July 2020

Hits: 554

554
If you're reading this, you're either here for the traditional Dalgona Coffee, my hot take on it, or you simply have no gosh darn clue what the heck it is! Let's start there.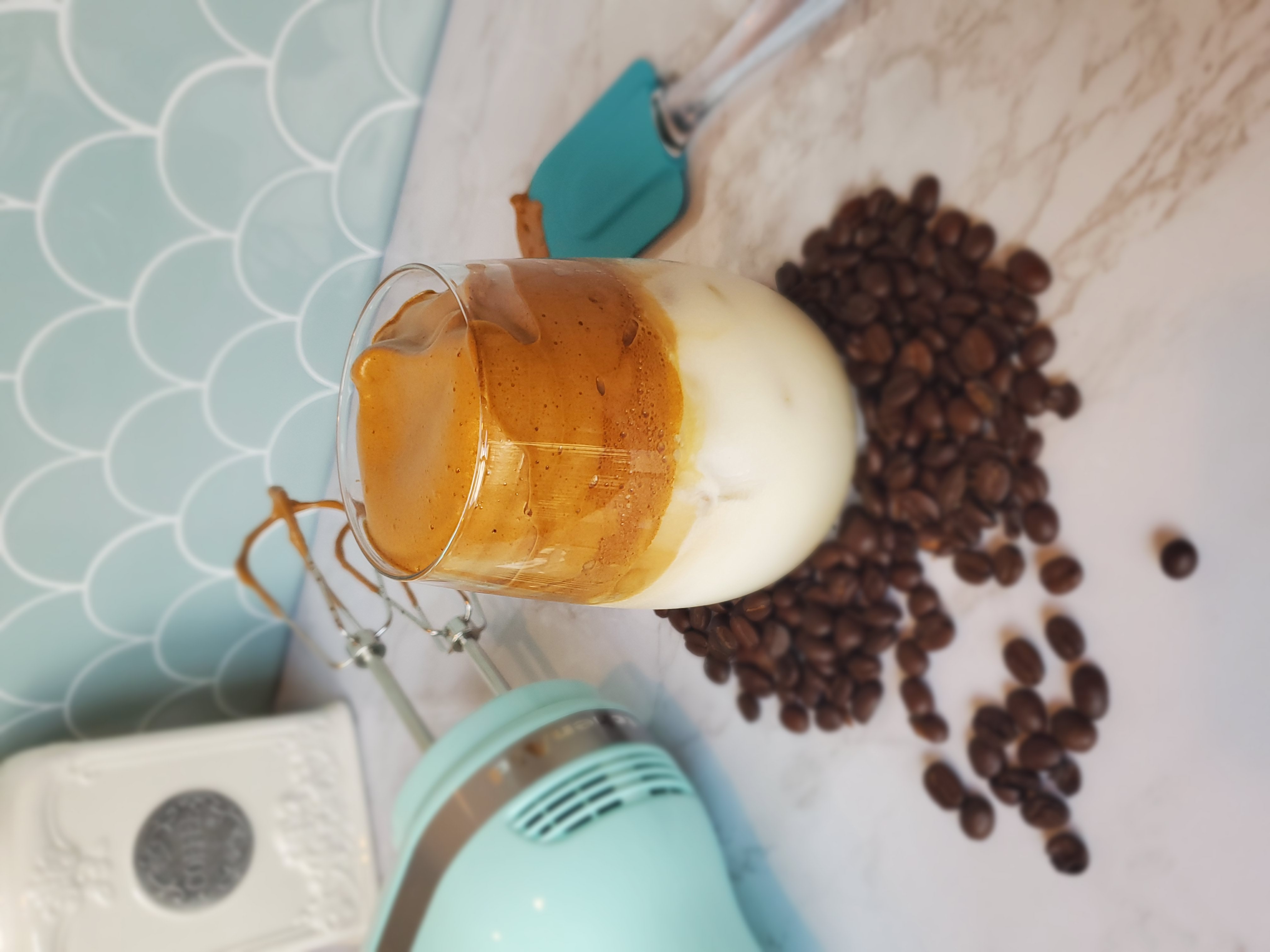 Dalgona Coffee, or Whipped Coffee, initially became a trend when the Covid-19 pandemic hit South Korea. People were missing their fancy coffee shop staples and wanted to drink something a bit more interesting than your typical cup of joe. The whipped coffee creation is much more manageable than it looks. It is simply equal parts instant coffee, granulated sugar and hot water, that is whipped up and scooped on top of a glass of iced milk. The funny thing? This foamy coffee drink doesn't actually have any Dalgona in it. And the real Dalgona doesn't actually have any coffee in it. Let me explain.
Details

Written by Lauren Hugh

Lauren Hugh

Published: 23 July 2020

23 July 2020

Hits: 764

764
I want to preface this post, while the spotlight is on Original Grill Master Brian, that my mom is the true masked hero behind the development of this recipe. You see, when I was growing up, my mom knew that I always wanted variety. I'm sure I annoyed her when I constantly tried to guess what spices she put into a recipe. She knew that I had, from a very young age, heightened taste buds (for a kid anyways). She was constantly looking for new recipes to keep dinner fresh, since I was always at rehearsal during high school, and couldn't help out much in the kitchen during the weeknights. She stumbled across the inspiration to this recipe and it quickly became a staple in our home.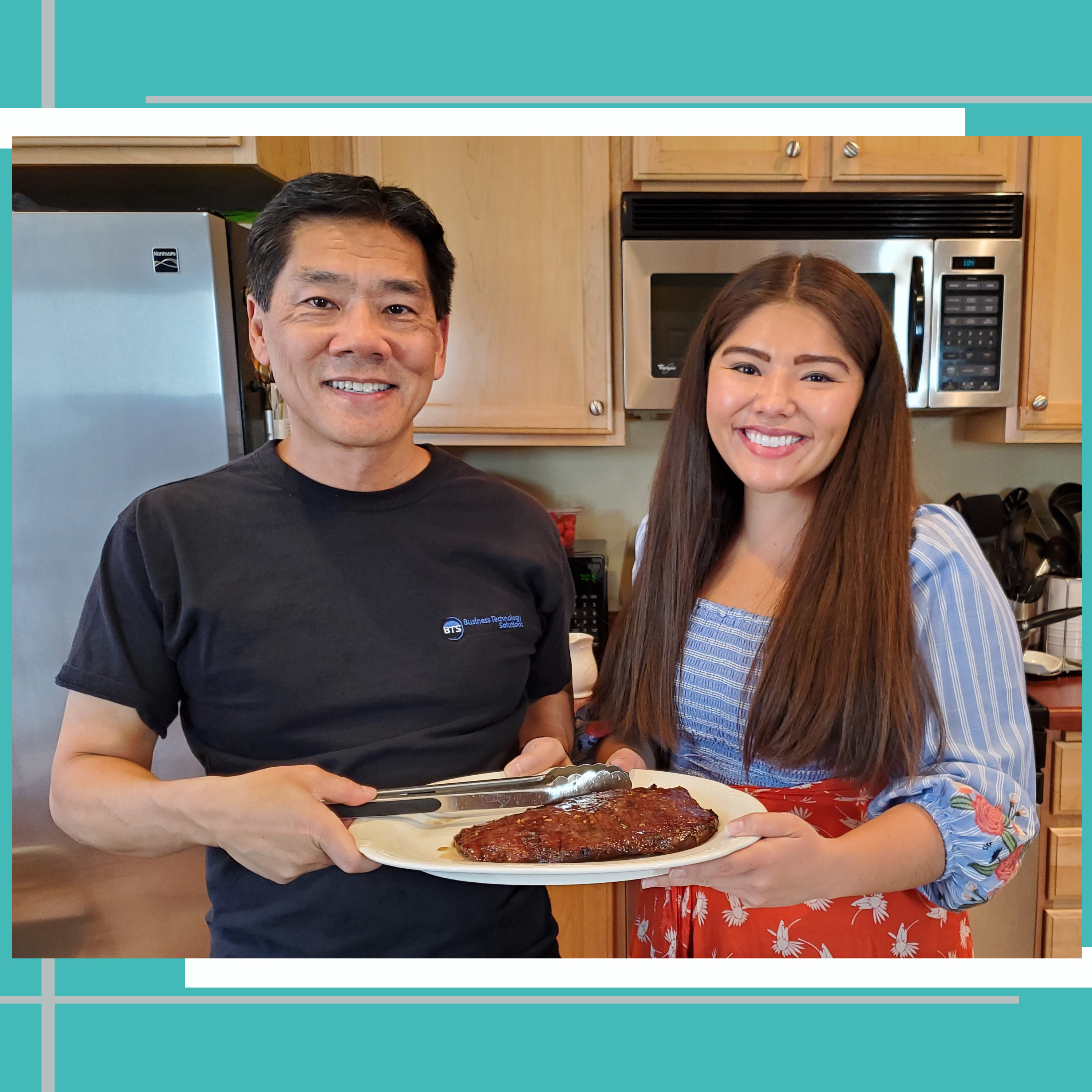 Details

Written by Lauren Hugh

Lauren Hugh

Published: 16 July 2020

16 July 2020

Hits: 520

520
HA! Gotcha, sorry to disappoint, but Toddy is not my boyfriend. I'm such a trickster. Toddy is my Cold Brew System, and possibly the coffee industries best kept secret. It's up there on my list of top kitchen products and it has quite literally changed my life. If you're a coffee drinker, it will probably change yours too.
Details

Written by Lauren Hugh

Lauren Hugh

Published: 09 July 2020

09 July 2020

Hits: 370

370
Alright y'all. If you're like me, that probably means you're obsessed with peanut butter and chocolate. If you hate peanut butter and chocolate… I might argue that there's something wrong with you. No offense, I still love you! Anywho, I know many of us have put on the quaranTEN these past few months and you know what, that's OKAY! Even when I'm trying to watch my sweets intake, well, I still want chocolate and peanut butter.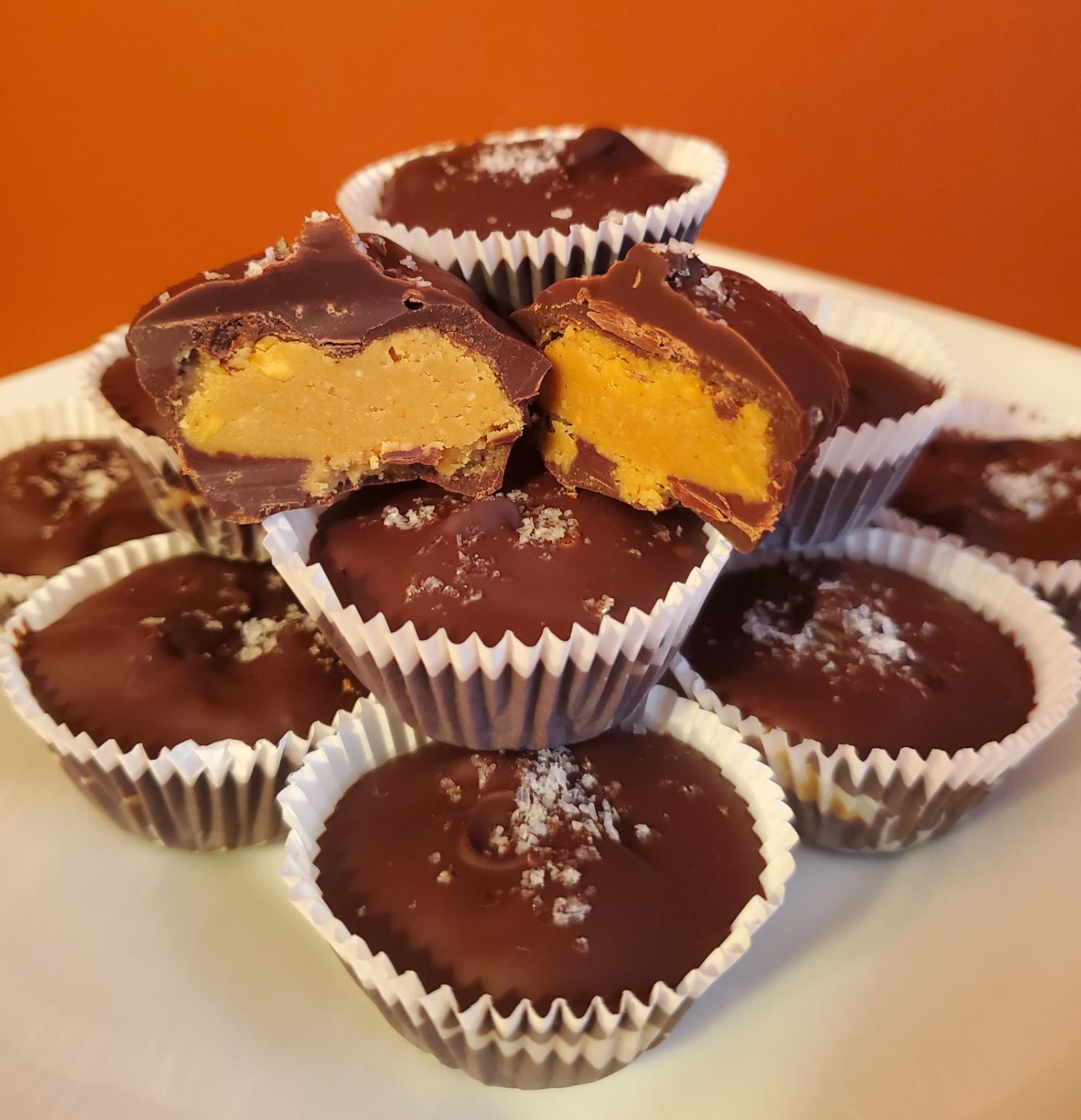 But did you know that a Reese's Peanut Butter Cup contains maltitol, polydextrose, soy lecithin, artificial flavors, sodium caseinate, mono and diglycerides and mixed tocopherols?!
Details

Written by Lauren Hugh

Lauren Hugh

Published: 07 July 2020

07 July 2020

Hits: 539

539
So, I'm sure most of you reading this blog post saw my Instagram/Facebook post of me with a charcuterie board the other day. And you probably thought I was joking about becoming Whisps Snacks Cheese Executive Officer (CEO). Well, it's a REAL thing! I had to apply with a written essay & photo/video material and everything! I didn't see it as "work" though, I actually had loads of fun doing it. Basically, if selected, I will get trained by a cheese monger, and receive Whisps snacks and other artisan cheeses to try while virtually working with their Cheese Board. It sounded super fun, so we'll just wait and see what happens!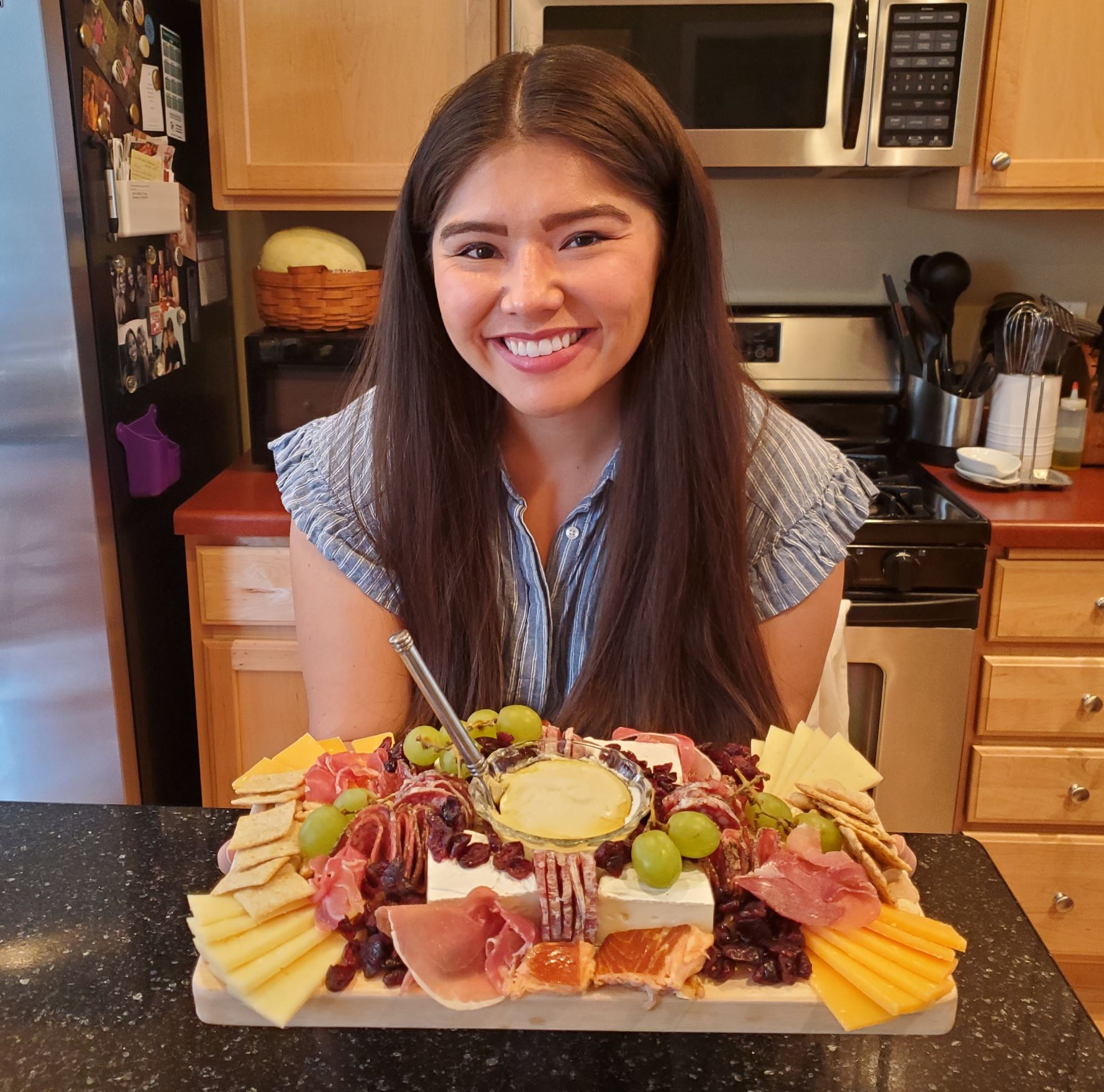 Click here to view the Instagram post!
Believe it or not, my dad came across the application to apply. My dad weirdly finds things that I'm very interested in and/or things that are trending on the internet. And sure, some of you are saying, "well dUh, Lauren. Your dad's like a super-techie-computer-wizard, of course he finds stuff on the internet". And you're right, BUT usually he's not looking for stuff for me on the internet, lol. However, since quarantine began, he became quite good at it (unintentionally). You know the Dalgona Coffee (fancy whipped coffee) trend on tiktok? Yeah, my dad found that before me. And while I'm mentioning tiktok, you might as well go follow me there too for video bursts of all your foodie desires (lauren_hugh).
ANYWAYS, back to cheese.