Keefer Court & My Huong Kitchen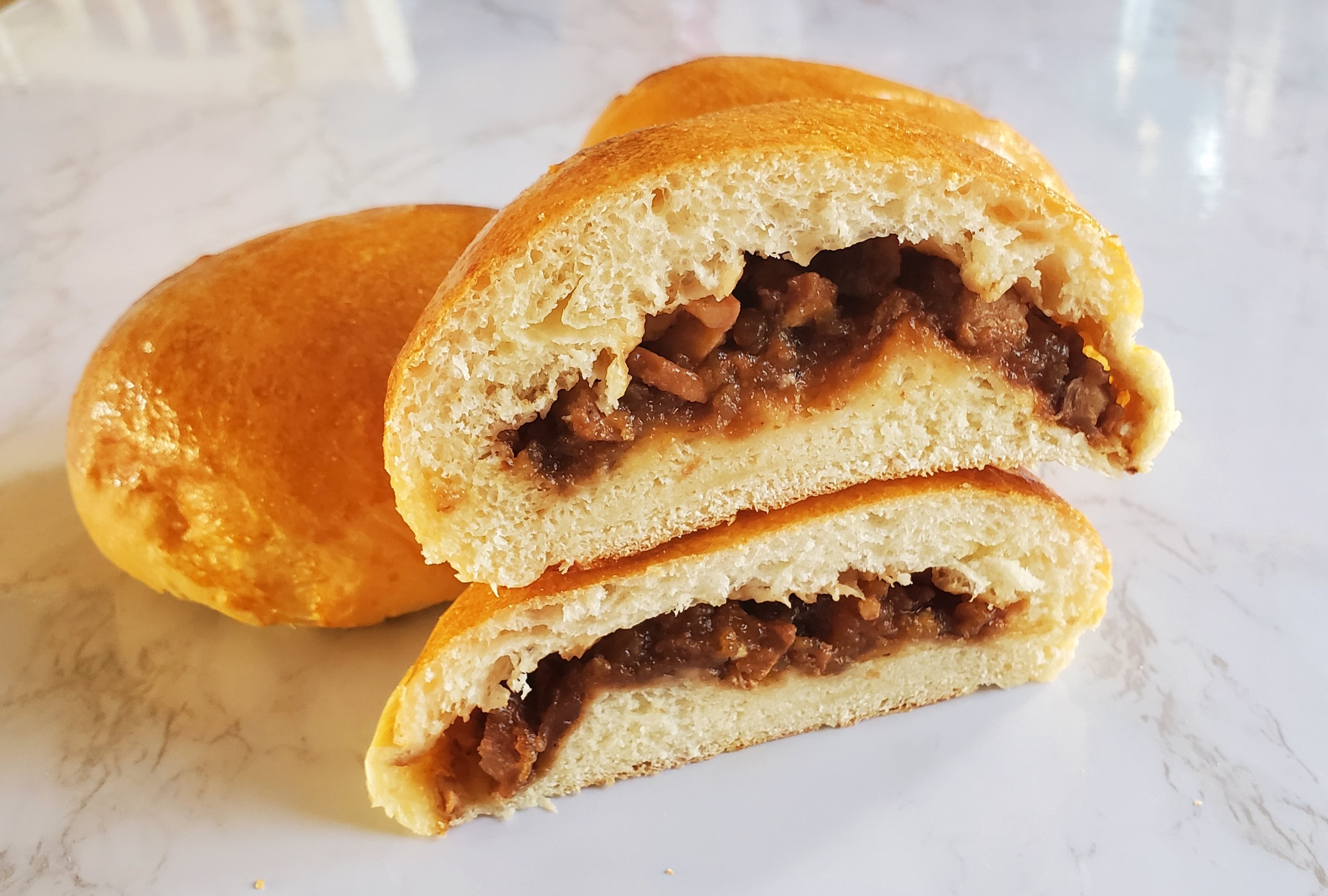 Baked Char Siu Bao (Chinese BBQ Pork Bun) from Keefer Court
2020 has been a big bummer so far am I right? One of my favorite things is going to restaurants, and believe it or not, I haven't been to a restaurant since March 16th, 2020. But my birthday is today, so I decided to get takeout this weekend, for the first time in over 8 months! I went to my two very favorite spots that I have missed dearly!! Keefer Court and My Huong Kitchen. I hope this video makes you want to check them out too!
Keefer Court
326 Cedar Ave
Minneapolis, MN 55454
Keefer Court is a Chinese bakery that has been around Minneapolis and family owned since 1983. My Grandma Hugh was the one to get me hooked on this place with their Char Siu Bao (pictured above) which is a Chinese BBQ Pork Bun. These buns are the perfect blend of sweet and savory. They have a sweet dough that is brushed with egg to give it that shiny finish and flavorful, fatty Chinese BBQ pork inside. Definitely a must try. Another favorite at Keefer is their Egg Tarts. I know this may sound weird if you've never had one before, but take my word for it. These tarts have the most buttery, flakey crust, filled with a sweet and smooth egg custard. They go terrific with coffee and I can guarantee one will not be enough.  The Red Bean Sesame Balls are another fave. They are basically a fried rice ball (that has a mochi-like texture), stuffed with sweet red bean paste, rolled in sesame seeds and deep fried. Some of my other favorites here include the mooncakes, beef curry puffs, roast duck and the sticky fried rice wrapped in banana leaf.
Keefer Court was run by Sunny and Paulina Kwan and recently swapped ownership within the family and is now run by their 2nd daughter, Michelle. Michelle has done a great job of updating the menu to offer some of the classics I have mentioned above as vegan options! For example, they have a BBQ pork bun made with tofu, a kimchi bun, they also have a their coconut cream and lemon custard buns among many others!
Chinese Egg Tart (Keefer Court)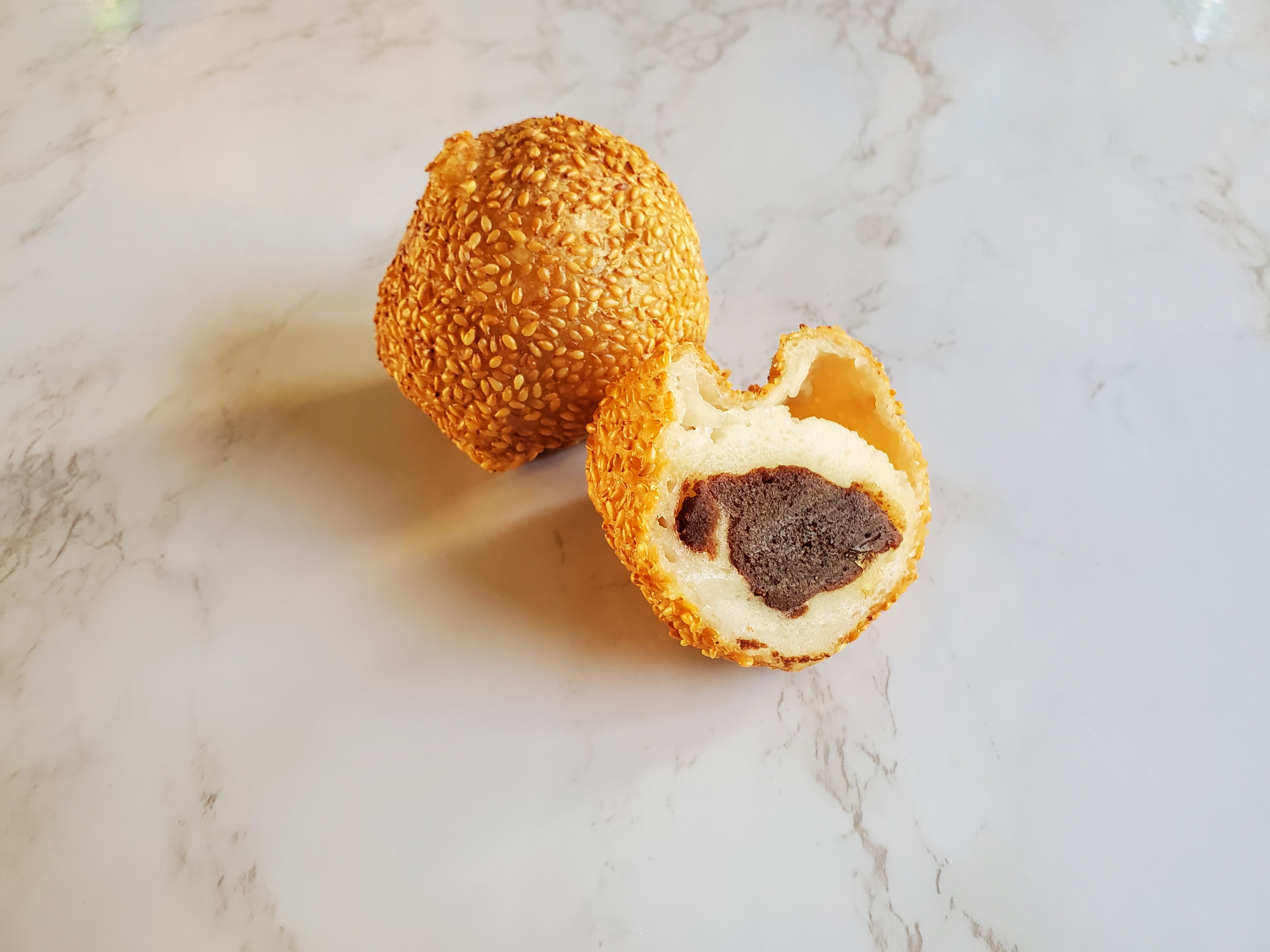 Red Bean Sesame Balls (Keefer Court)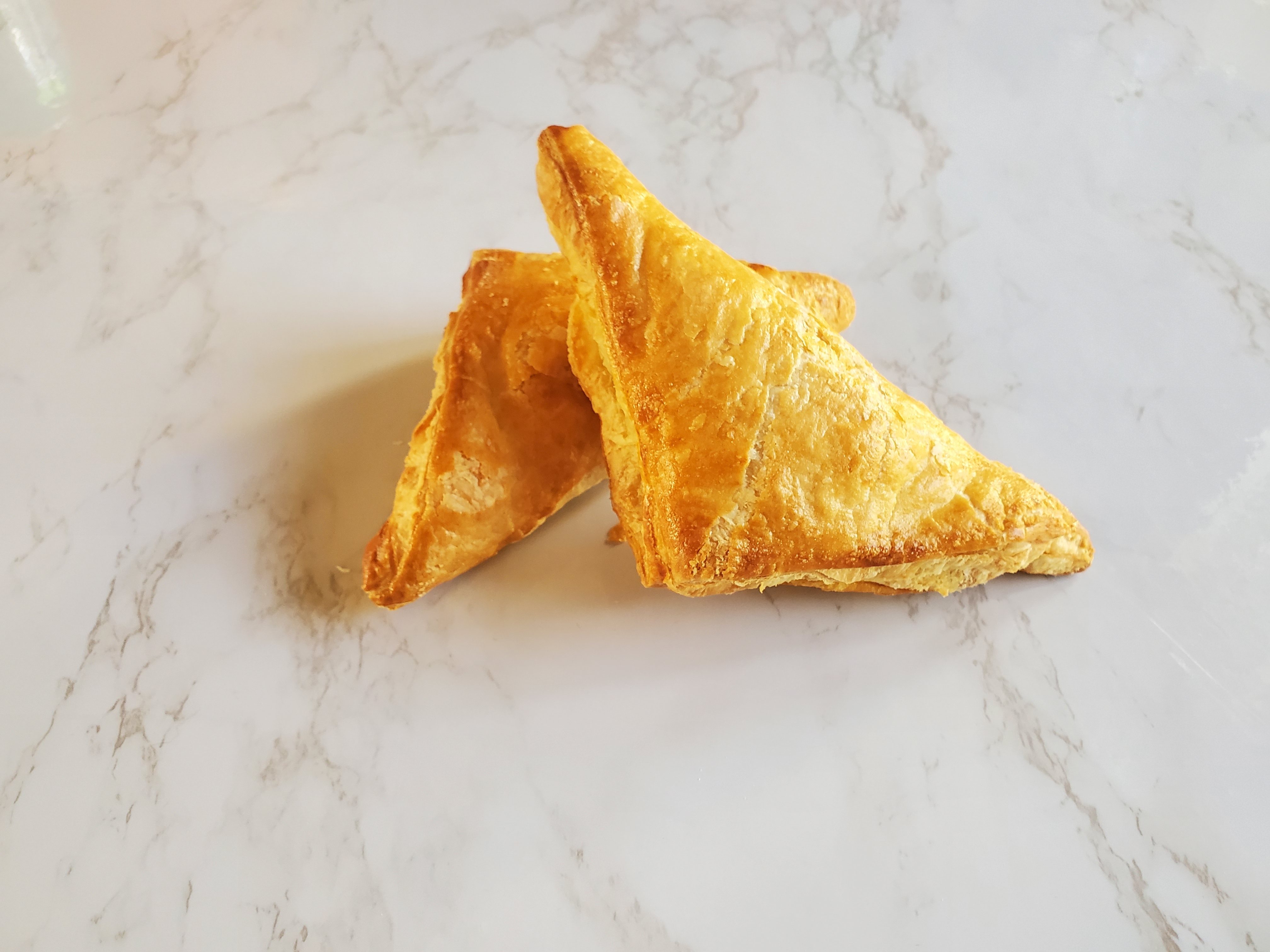 Beef Curry Puff (Keefer Court)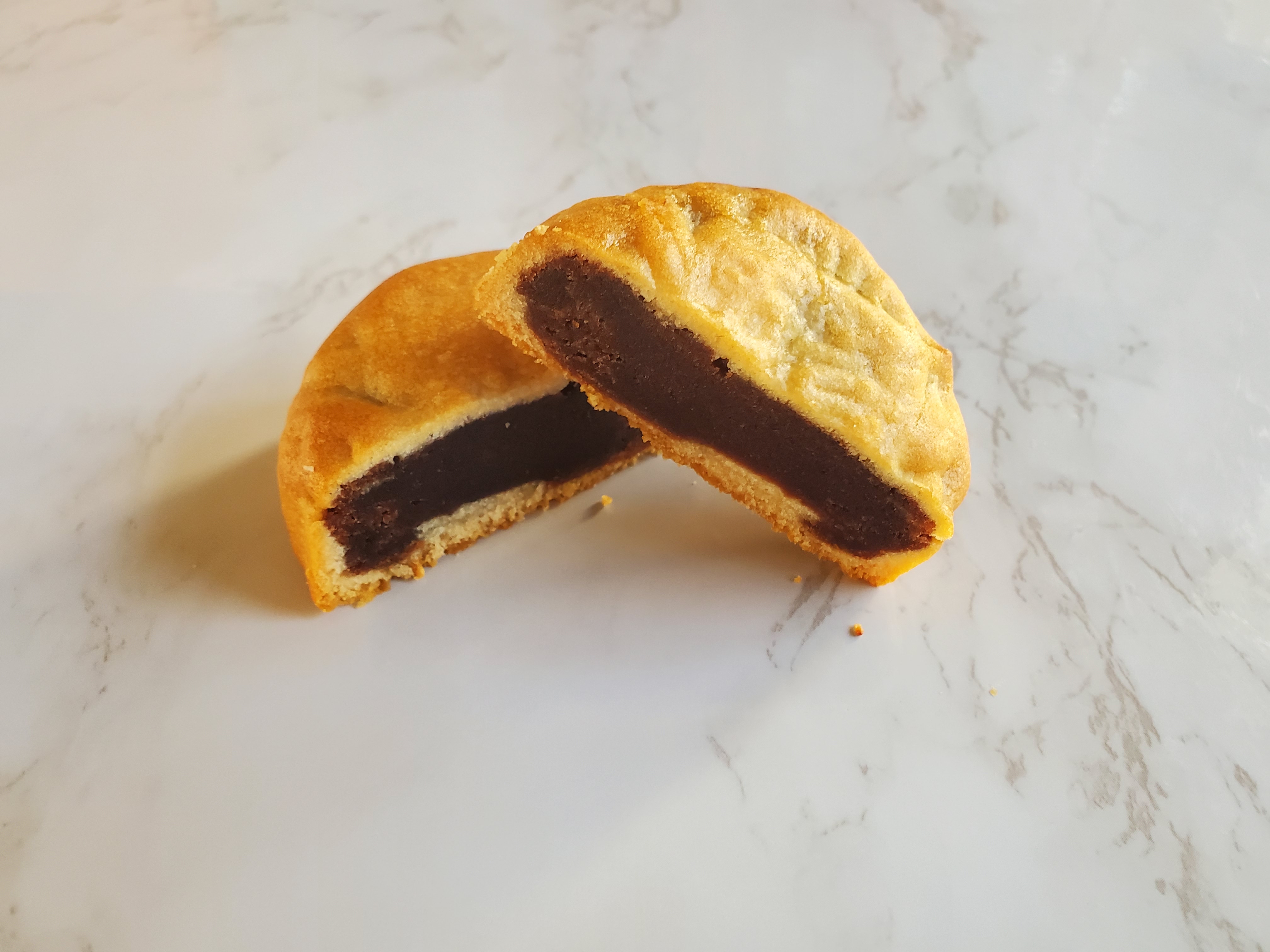 Red Bean mini Mooncake (Keefer Court)
My Huong Kitchen
2718 Nicollet Ave #101B
Minneapolis, MN 55408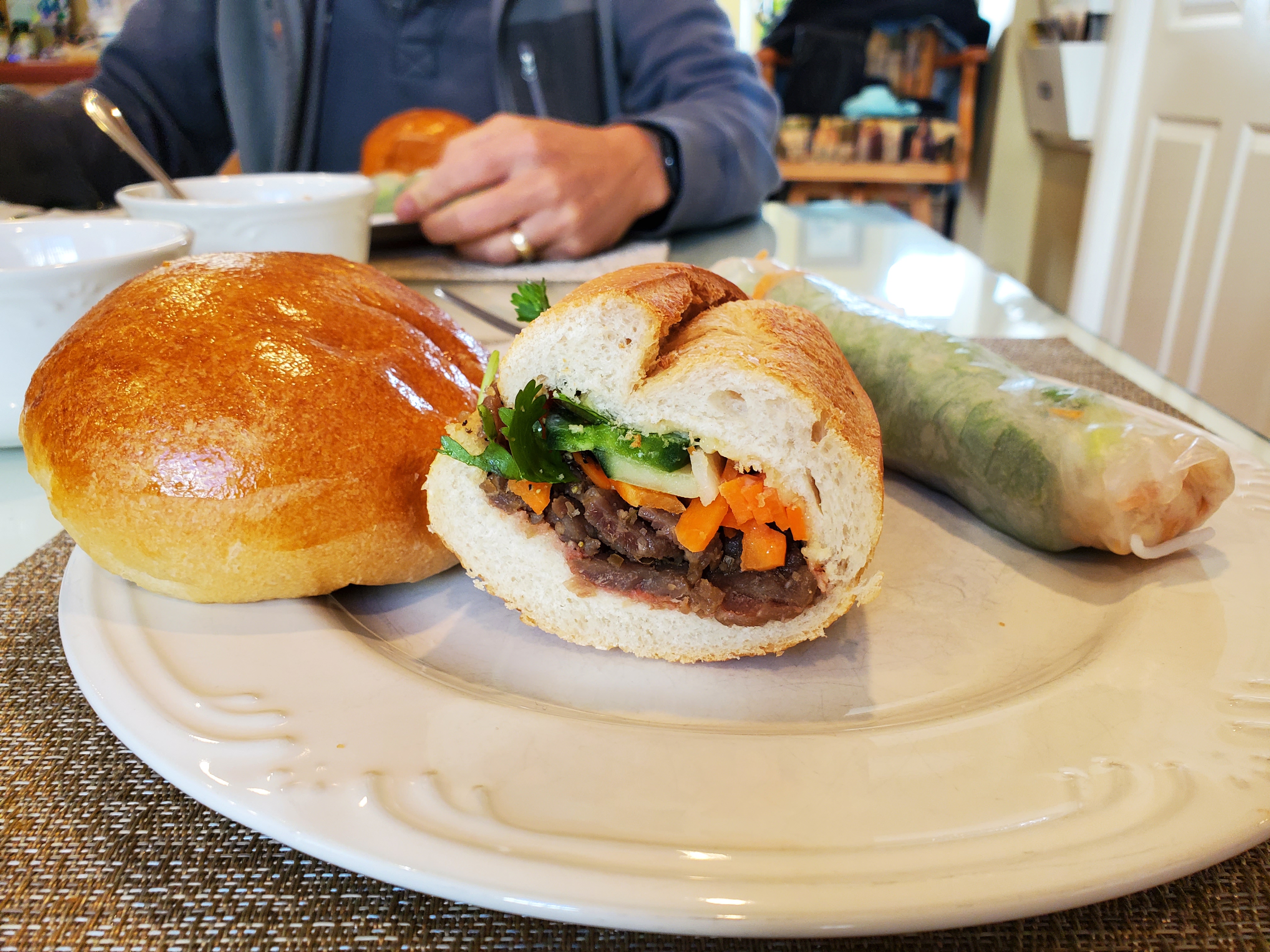 Chair Siu Bao (Keefer Court), Banh mi (My Huong), Spring Roll (My Huong)
My Huong Kitchen is another one of my favorites. I meant what I said in my video, I could eat Tracy's food until the day I die. It's just that good and her menu has a ton of variety. I didn't get a ton of photos of our takeout, because we were hungry (I know, rookie mistake) but I'll do my best to find some of my old photos from previous dining experiences there and upload them for you all to see.
I believe my dad was the first one to hear about My Huong. And if you didn't know exactly where it was, you'd probably miss it while driving past. That is why My Huong is a true hole in the wall and, in my opinion, Minneapolis' best kept secret. However, with the current restaurant climate, I thought I should probably share it with you all so you can support them too!
So, what should you get at My Huong? Short answer, everything. Everything on this menu is fantastic. Sometimes Tracy will bring out things for my family that we have never had, and I always love it. But, I'll tell you a few of my very favorites - like I could eat this stuff every single day, for every single meal - favorites. First on the list is the Vietnamese Noodle Salad, or "Bun Cha". My family gets it with Lemongrass beef, but there are several protein options like chicken, pork, etc. It is the most light, refreshing, flavorful salad that I have had in my life. Basically it is a cold, rice noodle salad filled with romaine, fresh/pickled veggies, fried scallions and topped with a fish sauce/rice vinegar dressing. This is my #1 pick at My Huong. And I highly recommend getting it with the egg rolls on top!
Next, you must get a Banh mi sandwich. The ones here are better than any I could find living for a year in NYC. The baguette Tracy uses for her sandwich is quite literally, out of this world good. It has the perfect outer crunch, yet is soft in the middle.  The banh mi is topped with again, your choice of protein (we get lemongrass beef), pickled veggies, jalapenos, and some sort of mayo that is again, incredible.
I can't say enough good things about My Huong, and honestly, this article doesn't do it justice. You really have to go there and eat to truly experience what I'm taking about. But while you're there, make sure to try some of my other favorites like the Spring Rolls, Pho, Broken Rice, Mango or Taro Bubble Tea Smoothie! If you have any specific questions please reach out, or if you've been to these places before and have some other favorites, please leave them in the comments section!
Make sure to watch my YouTube video & don't forget to Subscribe to my channel so I can continue to make content like this!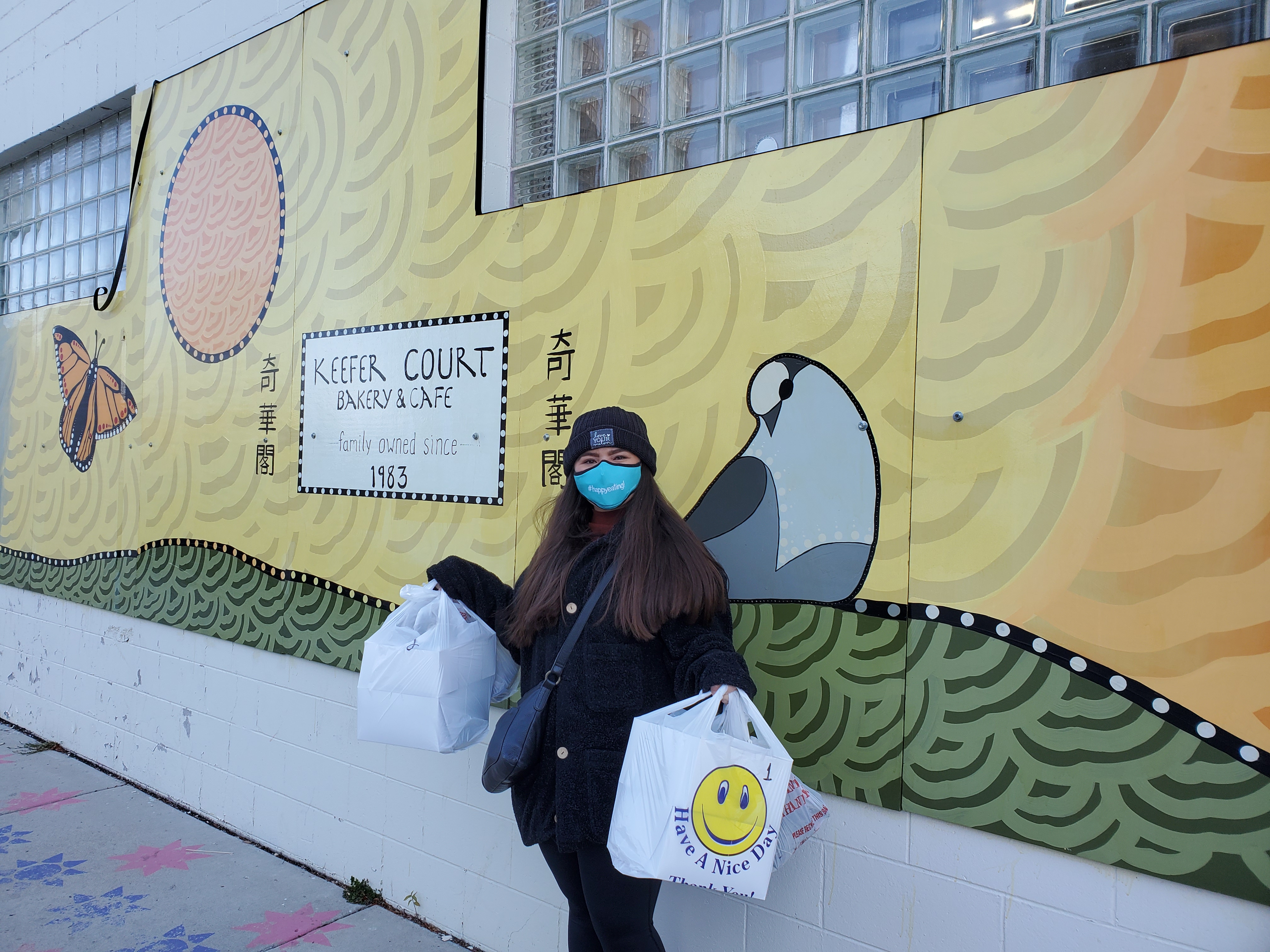 happy eating!
Lauren