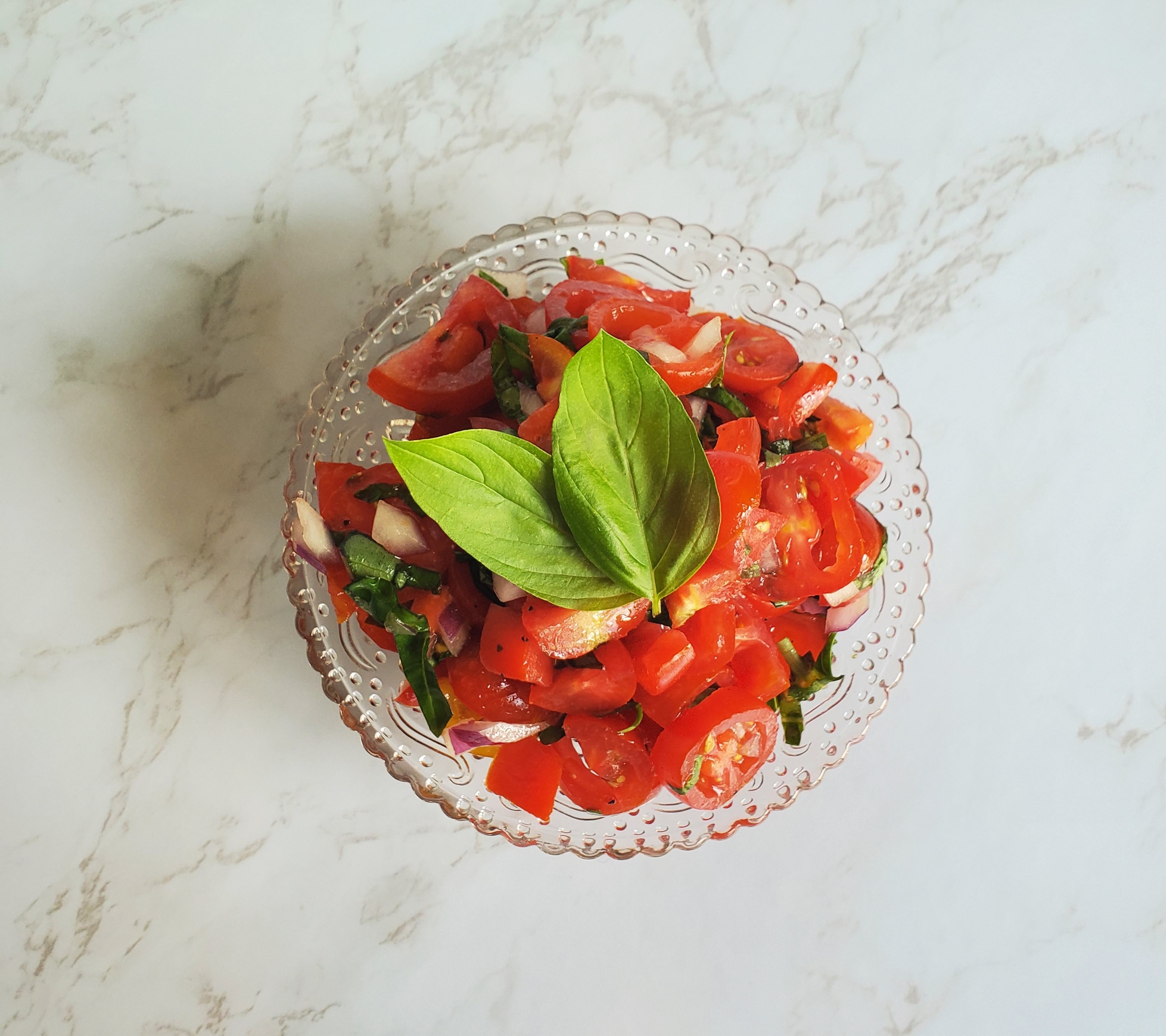 Ingredients:
2 lbs. Grape Tomatoes, chopped
½ red onion, finely diced
2 Garlic Cloves, minced
A handful of Basil, finely chopped (you can never have too much basil)
1 Tbsp. Olive Oil
2 tsp. Balsamic Vinegar
Sea Salt/kosher salt to taste (you probably will want at least ½ tsp.)
Fresh Ground Black Pepper to taste
Finely chop/dice/mince your herbs and vegetables
In a large bowl mix herbs, vegetables, olive oil, balsamic vinegar, sea salt and pepper.
If you are going the traditional route and would like to make crostini, take a half a loaf of sourdough or a baguette and cut into slices.
Preheat your oven to 425ᵒ F
Line a baking sheet with parchment paper, spread out your bread and brush with olive oil.
Bake in your oven for about 10-12 or until golden brown.
Top the crostini with the tomato mixture & enjoy! (or use your Bruschetta in one of the many creative way mentioned in the post above!)
happy eating!
Lauren