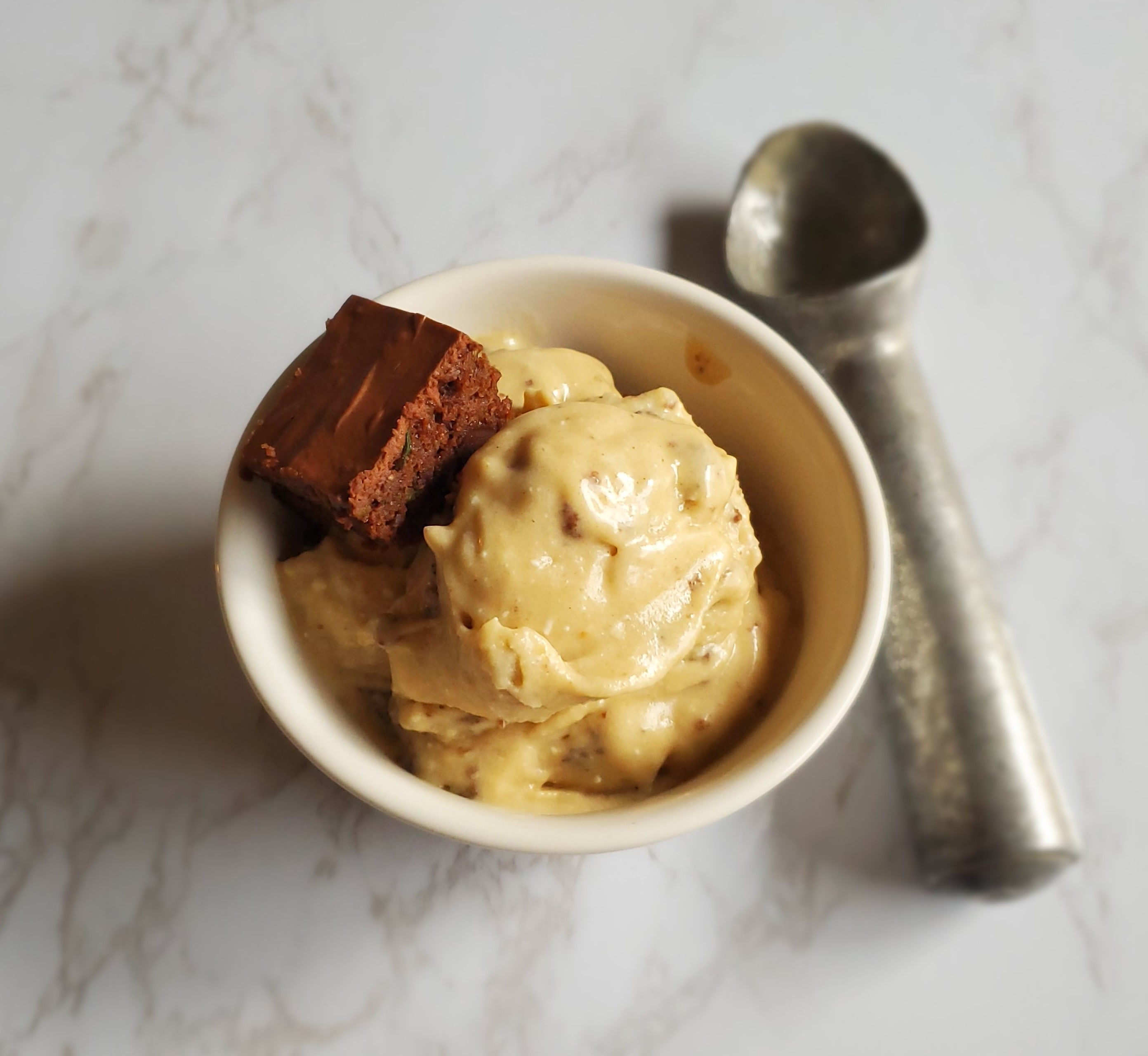 Ingredients:
- 4 cut up bananas, frozen (cut them before freezing! Or you will be sorry!)
- 1 tsp. vanilla
- 1 Tbsp. Chunky Peanut Butter (be generous)
- 2 Vegan Brownies (you can find my recipe HERE)
Directions:
- Simply toss all of your ingredients into a food processor and mix until it comes together smooth like soft serve. I generally have to scrape down the sides a few times during this process.
- Scrape out the contents into a bowl and crumble your vegan brownies on top, then stir it all together.
- Scoop into a serving dish & enjoy!
Yields about 3-4 servings
Notes:
If you are freezing your ice cream to save for later, make sure to let it thaw for about 30 minutes before eating so it is scoop-able!
happy eating!
Lauren