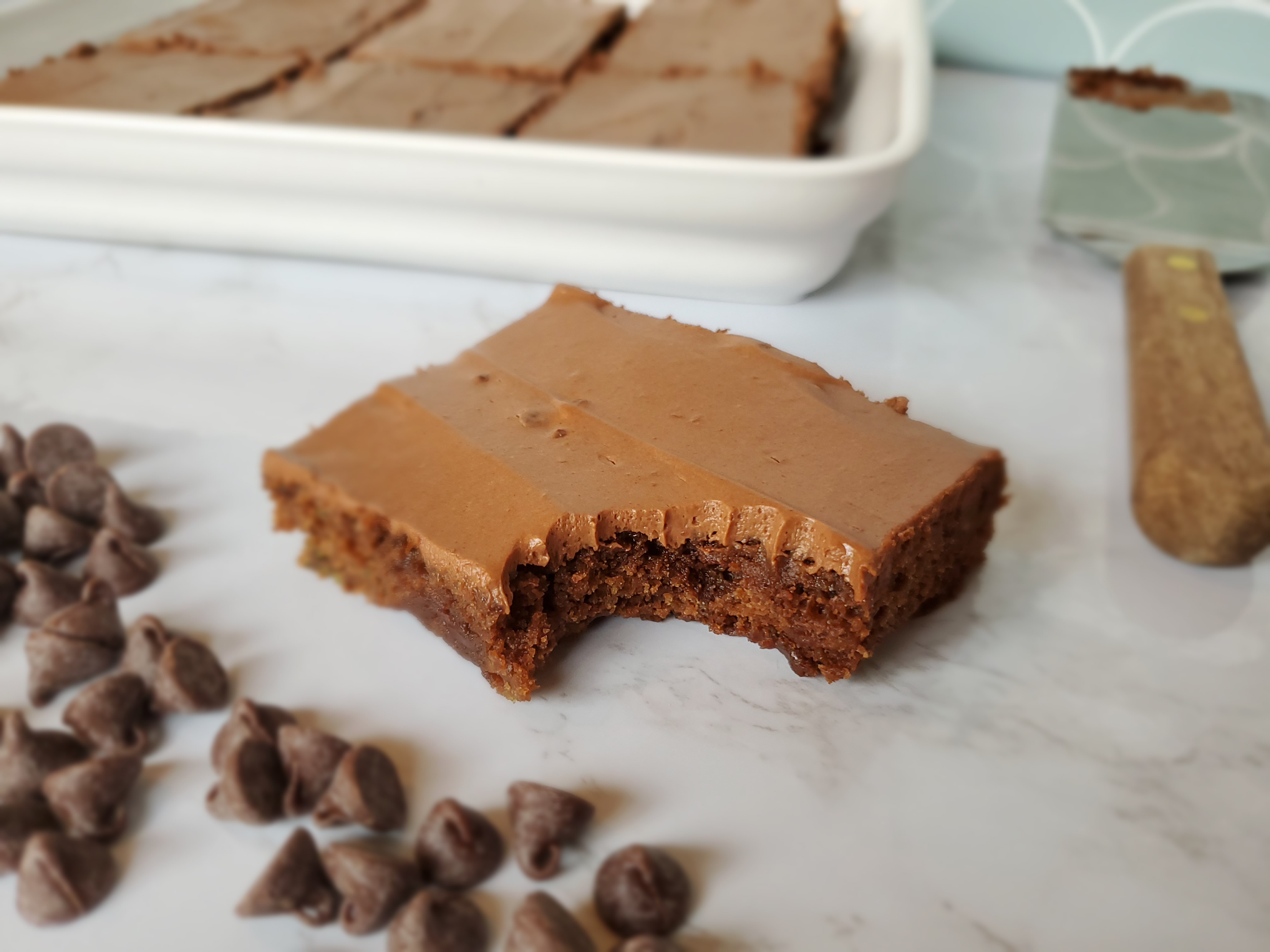 Vegan Zucchini Brownies
Dry Ingredients:
2 ½ c. All-Purpose Flour

½ c. cocoa powder (my favorite is Rodelle Gourmet Baking Cocoa)

1 ¾ c. sugar

1 tsp. salt

½ tsp. baking powder

½ tsp. baking soda
Wet Ingredients:
Additional Ingredients:
Vegan Chocolate Frosting
Directions:
Preheat your oven to 325ᵒF

Whisk together flour, cocoa powder, sugar, salt, baking powder and baking soda in a bowl and set aside.

Mix flax meal and water to create your "flax eggs", then incorporate espresso powder.

Pour your flax egg mixture into the bowl of a standing mixer along with, avocado oil, vanilla, coconut oil, and full-fat coconut milk. Mix for about a minute or until combine.

Then add in your dry ingredients and mix until incorporated.

Remove from your mixer and fold in zucchini and vegan chocolate chips.

Grease a cookie sheet (that has slightly raised edges, about 2 cm) with coconut oil.

Spread out the brownie batter evenly and bake at 325ᵒF for 40-45 minutes, or until a toothpick inserted comes out clean.

While the brownies bake, make the frosting.

Put your silken tofu, maple syrup, vanilla and melted vegan chocolate chips into a blender. Blend until combined, scraping down the sides for any chocolate that might get stuck.

Once your brownies are out of the oven, let them cool for about 30 minutes.

Once they have cooled, evenly spread the chocolate frosting on your brownies.

Stick the brownies in the refrigerator for 10-30 minutes to allow the frosting to set.

Cut your brownies to serve & enjoy!
These are some of the specific brands I prefer for this recipe – As an Amazon Associate, I earn from qualifying purchases.
- Medaglia D'Oro Instant Espresso Powder
- Rodelle Gourmet Baking Cocoa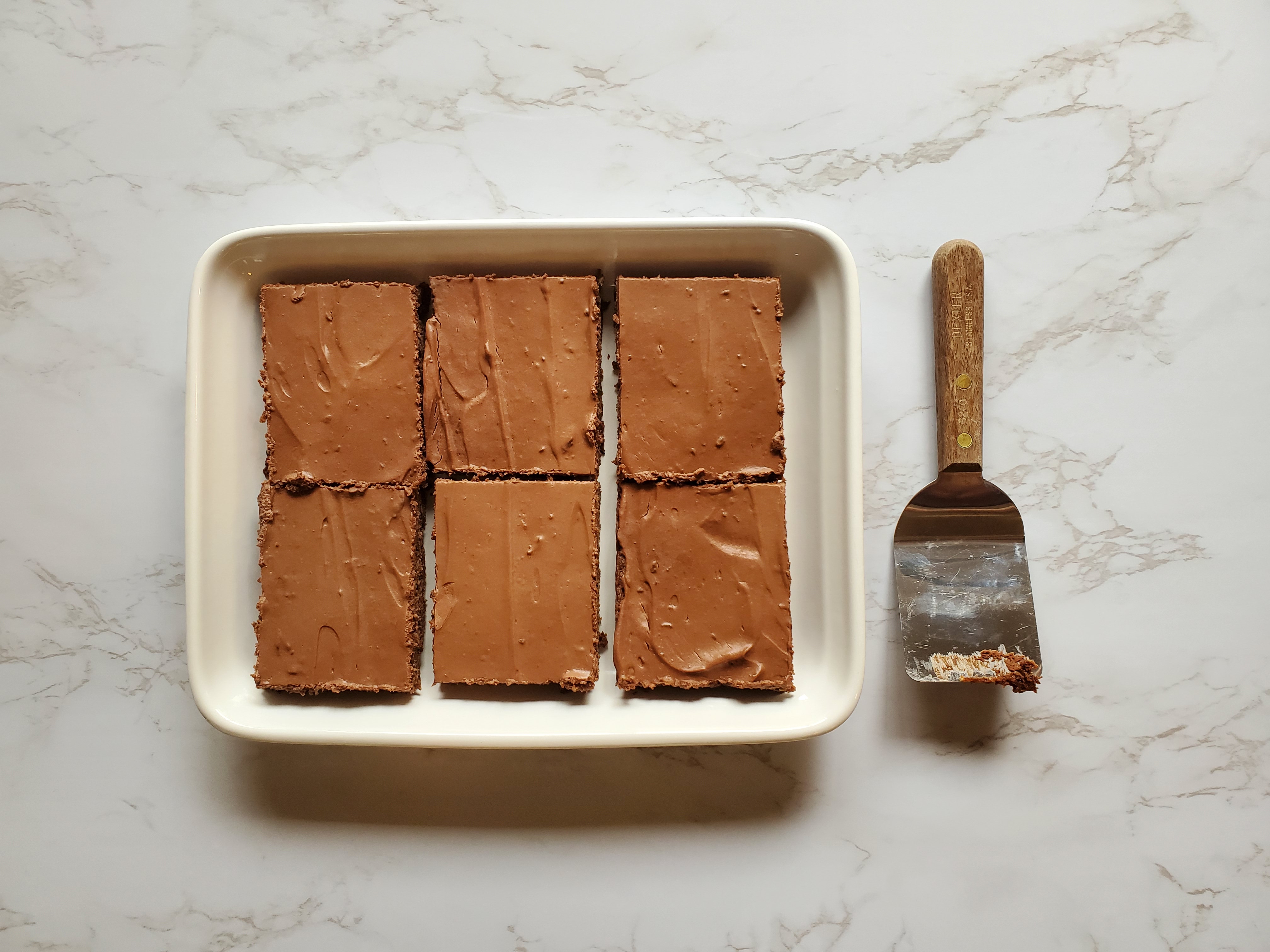 happy eating!
Lauren