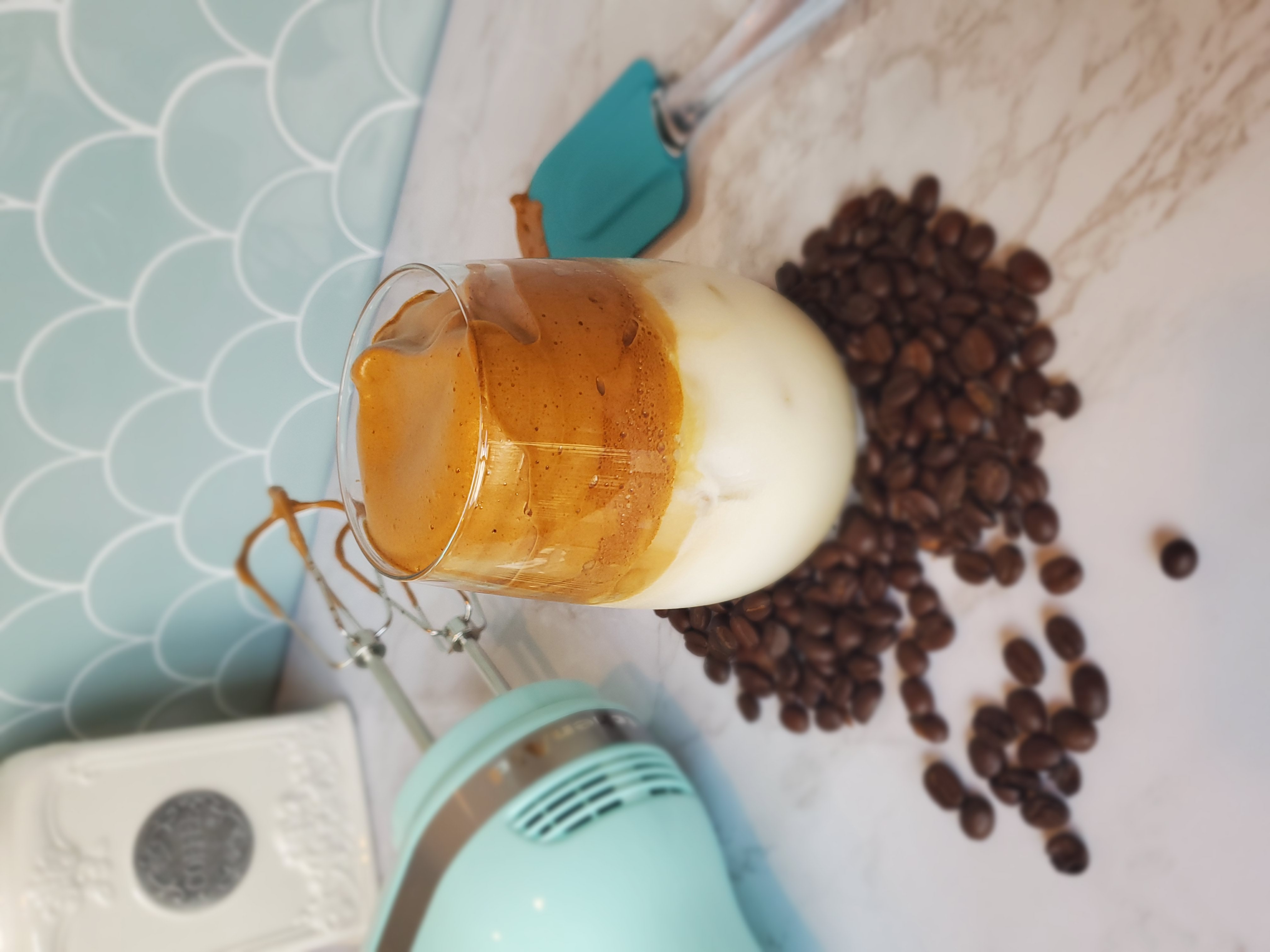 Ingredients:
- 2 Tbsp. instant coffee (or instant espresso)
- 2 Tbsp. granulated sugar
- 2 Tbsp. very hot water
Instructions:
Mix all of your ingredients in a bowl with a hand mixer until the mixture is thick & frothy.
Scoop on top of your choice of iced milk!
Notes:
*If you are making more for friends, use the same ingredients with a 1:1:1 ratio!
Tools (As an Amazon Associate I earn from qualifying purchases)
My #1 recommendation for making whipped coffee: Kitchen Aid Hand Mixer
Better for bigger batches: Kitchen Aid Artisan Design
Better for frothing lattes: Zulay Handheld Milk Foamer
My Tea Kettle: Bella Ceramic, Electric Tea Kettle
happy drinking!
Lauren